Keeping your conservatory cool in summer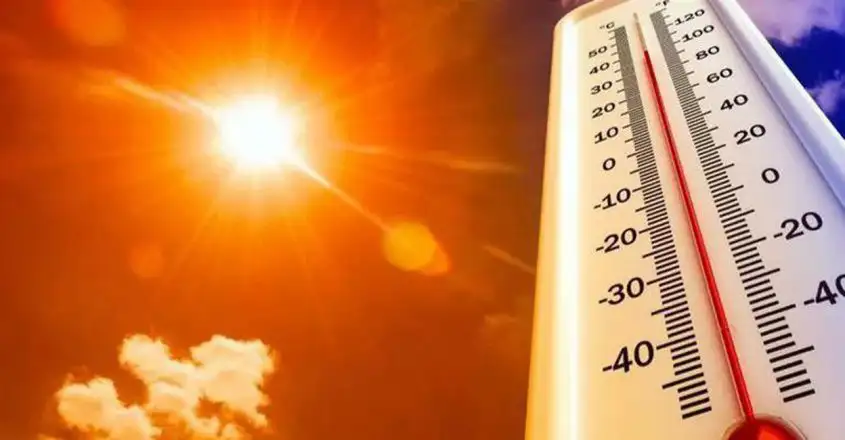 The problem with traditional conservatory roofs
Every conservatory owner knows that conservatories can become a burden in the height of the summer months but solving the problem of how to keep your conservatory cool in the summer isn't as straight forward as one would hope. The majority of conservatories are built with either a polycarbonate roof or a standard glass roof which are near useless in terms of thermal insulation. In the summer months your conservatory might as well be a greenhouse. The sun beams down and is magnified by your conservatories roof making it uncomfortable to use in the summer and in some cases unusable. This unfortunately leaves many conservatory owners wasting what should be a lovely, relaxing addition to any home.
Glare can also be a big issue in conservatories, on clear sunny days the sun can beam in from all angles offering a series of problems, some worse than others. First of all, glare can be frustrating when it is directly in your face, nobody wants to have to wear a cap in their conservatory. If you have a TV in your conservatory glare can make it near impossible to watch as well potentially causing damage to your tv over time. Furniture in conservatories can be damaged due to over exposure to UV light for a prolonged period.
How to keep your conservatory cool in the summer
However, don't panic, your conservatory doesn't needed to be a wasted space every time the sun decides to show it's face. There are various products that can be utilized to maintain a cool, comfortable temperature in your conservatory during those hot summer months, some more successful than other in doing so. Lets have a look at the pro's and con's of these options.
Putting up blinds
Blinds have been a common method in attempting to maintain cool temperatures in conservatories during the summer months. The obvious benefit of blinds is that they offer a conservatory some shade, rather than the sun beaming right down directly in to the conservatory, blinds provide a barrier preventing that direct sunlight from turning your conservatory in to a sauna. The shade offered by blinds is also a good combatant for the issue of glare, potentially protecting your eyes, furniture and ability to watch tv in the conservatory.
However, blinds don't offer much in terms of thermal efficiency, blinds are of course better than no blinds for the reasons mentioned above but blinds are still going to allow heat in to your conservatory. Due to the nature of blinds, they have to be flexible as they need to be able to fold away and this limits the level of thermal efficiency that can be provided by them.
Blinds also require regular cleaning and maintenance, they gather dust between the roof and the blinds and when they are operated the dust is scattered across the conservatory. It's also common to find dead flies trapped in the blinds which aren't too fun to clean up. Another problem is condensation, many conservatories gather condensation in the summer months which then drips down on to the blinds causing long term problems with the quality of protection provided by your blinds.
While blinds are not a terrible idea they are most certainly not the most effective method for keeping your conservatory cool in the summer when compared with systems such as conservatory roof insulation.
Conservatory Cooling Film
Conservatory cooling film is a film that can be applied both externally and internally to a glass conservatory roof.  The film offers a similar level of protection to blinds, their primary use is to prevent glare and offer some semblance of shade on hot sunny days.
Many conservatories are built as standard with Pilkington activ blue glass which is a glass offering similar protection to cooling film. However it is not uncommon for owners of conservatories with Pilkington activ blue glass to still seek alternate methods of cooling their conservatory in the summer such as conservatory roof insulation which illustrates the quality of protection provided by these methods.
Conservatory insulations apply a frosted film to all of their glass conservatories as well as their ConservaHeat true aluminium quilt as an additional reflective barrier to the sun but the film alone would not be sufficient in cooling the conservatory during the summer months.
Conservatory cooling film will do very little in providing protection from the sun during the summer months other than offering some shade and protection from glare.
Air Conditioning and increased air flow
Air conditioning is an obvious fix for cooling your conservatory in the summer months. Air conditioning can of course offer a cool breeze in your conservatory and will help combat the issues presented by conservatories in the summer. Smaller portable air conditioning units can also be quite cost effective starting at prices as little as £250 although depending on size, if you really want to cool your conservatory you are going to have spend significantly more for a more substantial unit.
A big problem with air conditioning is that they are extremely noisy, especially on hot summer days in your conservatory when you have to have them set to full power. If you are trying to watch tv, listen to the radio, have a conversation or even just sit and think, the sound caused by air conditioning is going to be a major distraction.
On top of that, air conditioning units require power. I'm sure by now we have all felt the sting of rising energy costs, adding air conditioning for the summer and likely a heating unit for the winter are both going to cause a rise in your energy costs. Studies have shown that conservatory owners use 13% extra energy due to heating them and cooling them year round. That's a significant rise! Air conditioning is also only useful when it's on and if you want to be comfortable as soon as you sit down in your conservatory you are going to want to put it on some time before you get comfy because it can take them a while to reduce the overall temperature in your conservatory.
Open the windows
If you are lucky and there's a breeze outside, opening your doors and windows can offer some free, natural air conditioning but this isn't always possible, can be intermittent and also opens up the doors for flies and bugs to invade your conservatory. With an insulated conservatory roof, none of this is required, you will have comfortable temperatures all year round, rain or shine.
Conservatory Roof Insulation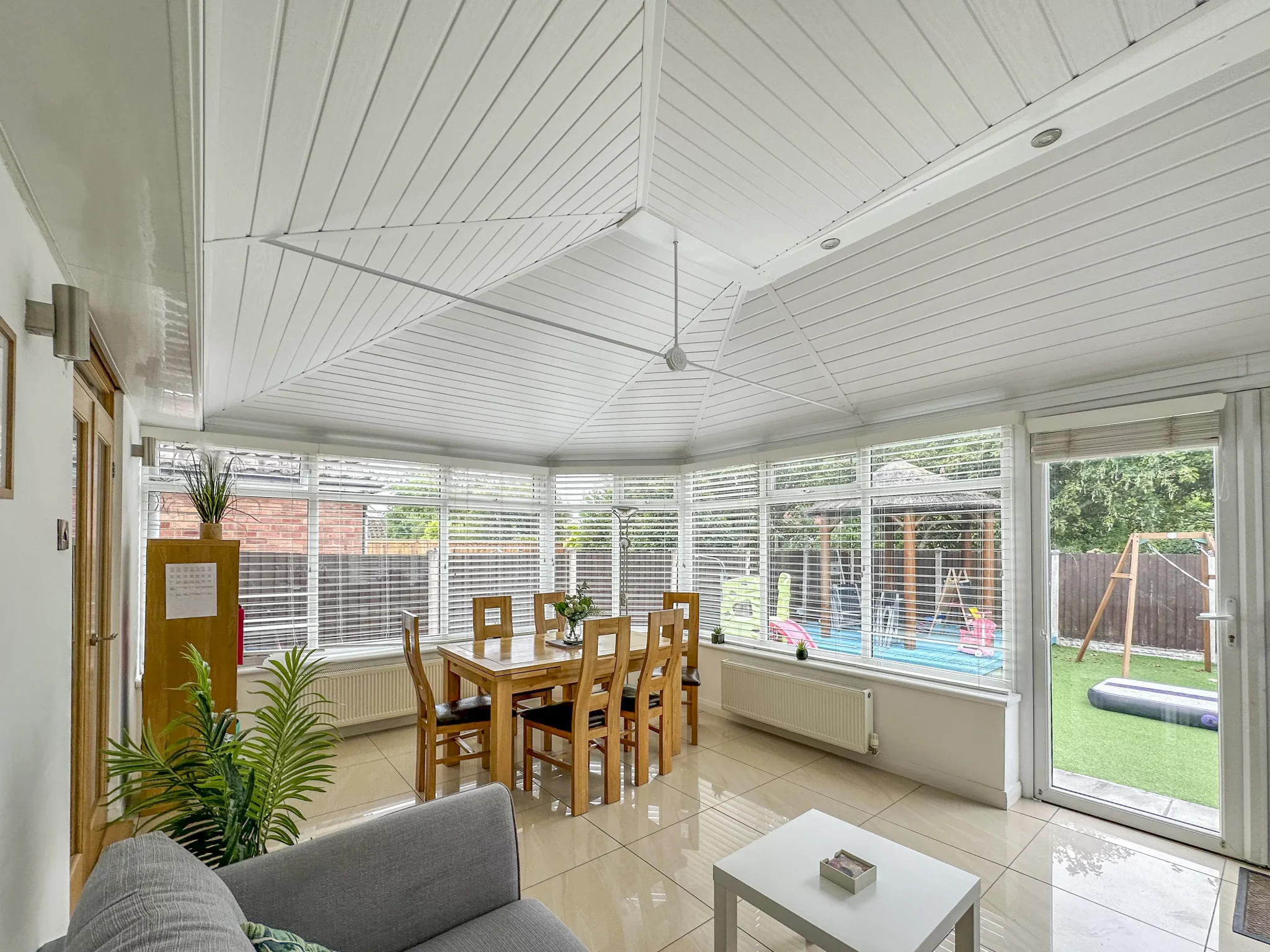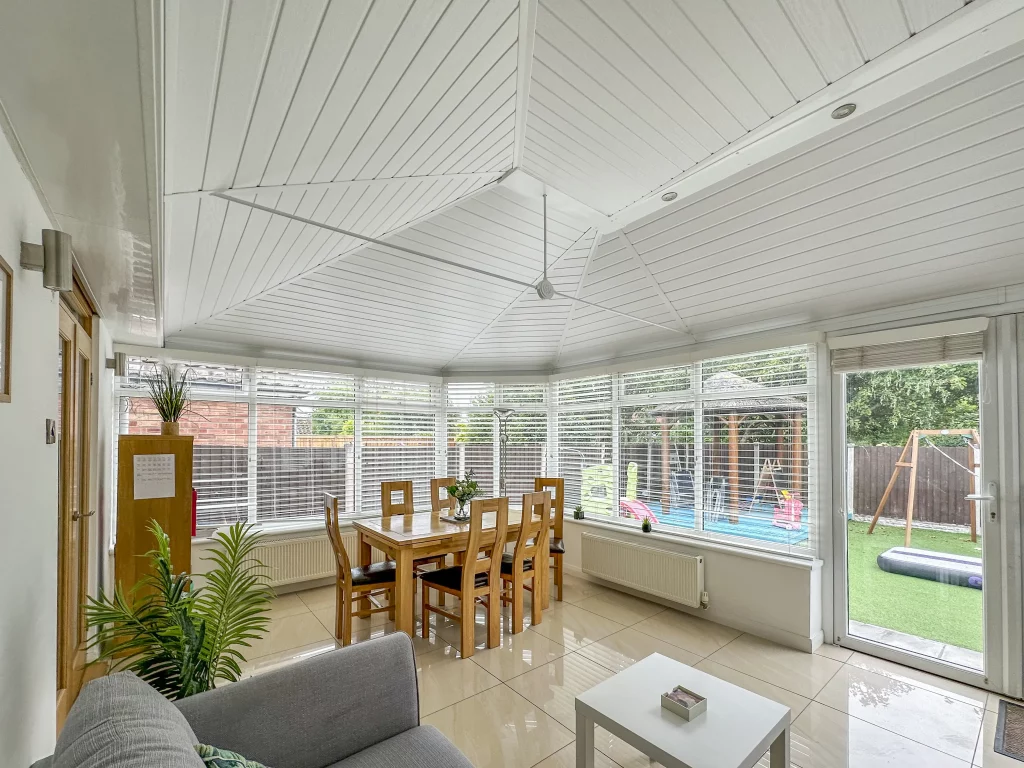 Insulating your conservatory roof is a great option for keeping your conservatory cool in the summer. Insulated conservatory ceilings allow you to maintain the external aesthetic of your conservatory while completely protecting you from the sun in the summer months. If blinds are factor 15, conservatory insulation is factor 100!
Conservatory Insulations is the only company to offer a registered, trademarked insulation designed specifically with conservatories in mind. It has become apparent over the years that standard insulation methods can deteriorate over time due to the extreme temperatures that conservatories experience. Our unique C.H.R.I.S.® systems has been designed to completely prevent any such problem. Our system is almost 10 times more efficient at retaining heat than a polycarbonate roof.
Implementing our C.H.R.I.S.® system will provide you with a cosy, comfortable living space that you can enjoy all year round. With over 30,000 happy customers to date already enjoying the benefits of our conservatory roof insulation, we have had the time and experience to hone in the quality of our insulation to an uncontested standard.
Conservatory roof insulation is without a doubt the most efficient and effective method for keeping your conservatory cool in the summer months. If you'd like to learn more about how Conservatory Insulations can transform your conservatory into a cosy living space all year round then get in touch and speak with one of our helpful team members today.
What do our customers have to say?
Brilliant, trustworthy Company
I can not recommend Conservatory Insulations highly enough. A thoroughly reputable and honest company.
I chose to go with the company having seen their adverts on TV. I had a conservatory that was practically unusable due to the heat in the summer and the coldness in the winter.
When the installation was initially fitted there were problems with constant condensation. I was very worried having seen some of the reviews on Google over the weekend regarding condensation once the installation had been fitted. I now believe these reviews were either bogus or they had got the wrong company.
However my concerns were needless as the company came up with an innovative and imaginative solution which solved the problem. They took full responsibility for the problem and quickly remedied it.
Throughout the process the company has been nothing but helpful and friendly, from the company directors to the fitters. The fitters, Joe and Paul have been wonderful; friendly and professional. The list is endless. Kelly in customer services has always been on hand and was pleasant to deal with.
There have been a few small issues to deal with which have been dealt with promptly and with no fuss.
It is worth paying the bit extra to use Conservatory Insulations rather than some of the other companies that have jumped on the bandwagon. The guarantee of 10 years is a true guarantee. In this case you definitely get what you pay for, and more.
Abigail – Trustpilot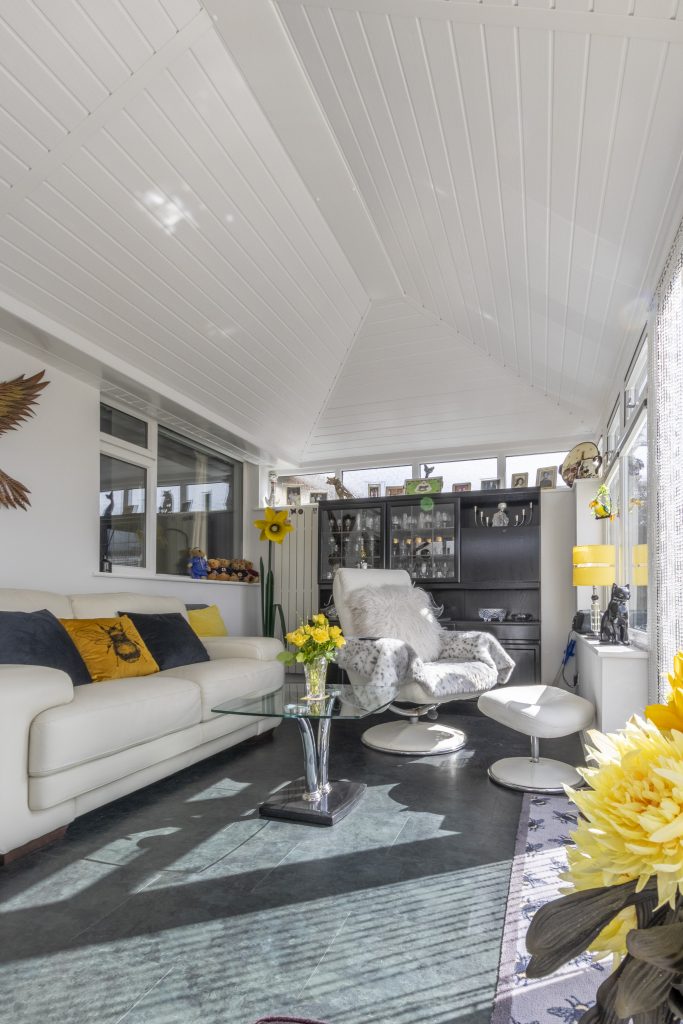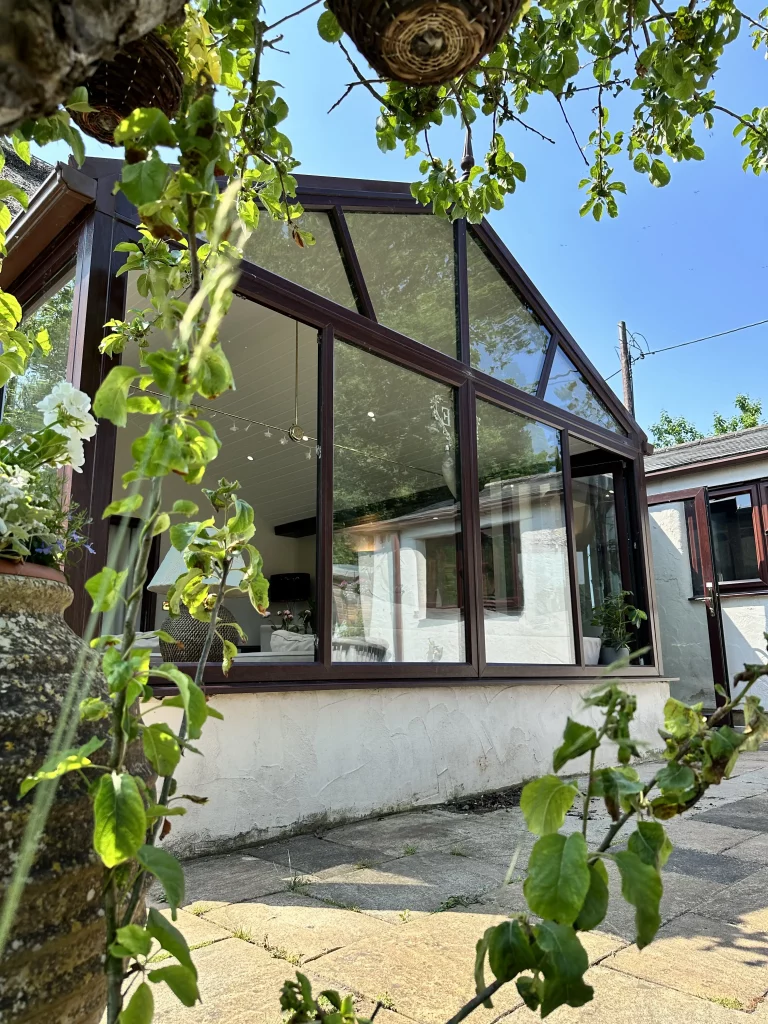 Let us show you how we can keep your conservatory cool in the summer
Your conservatory should be an asset to your home, a place to enjoy with your family and friends, a space to unwind after work, a place for your pets to relax after a play in the garden. If your conservatory is too hot in the summer, we can help, follow the menu links above or fill in the form on this page and one of our team will be in touch.