You can regularly catch conservatory insulations on TV. As the UK's largest national installer of insulation for conservatories, we regularly get asked to take part in shows to improve people's homes on TV.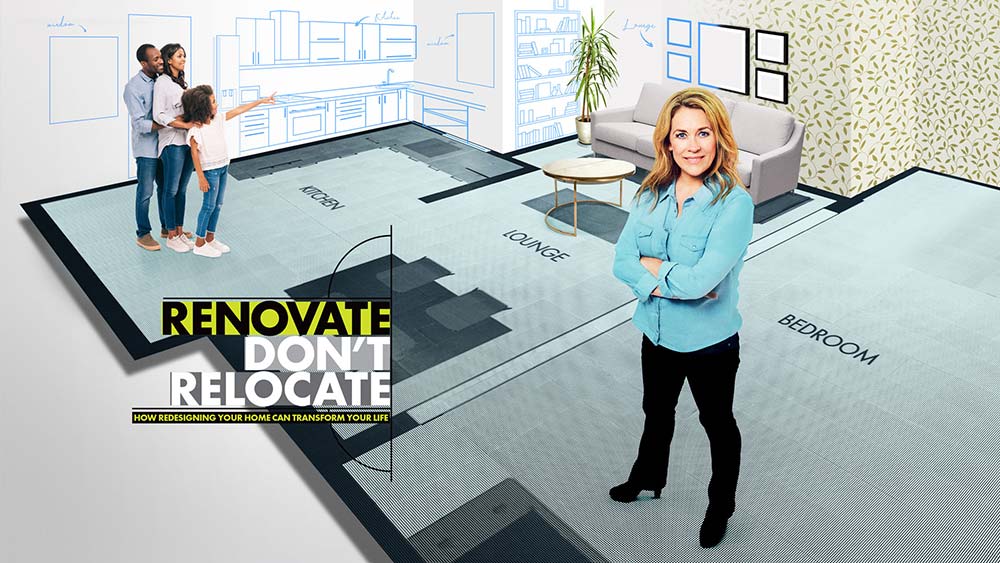 Conservatory Insulations on Sarah Beeny's Renovate Don't Relocate
SERIES 2 EPISODE 12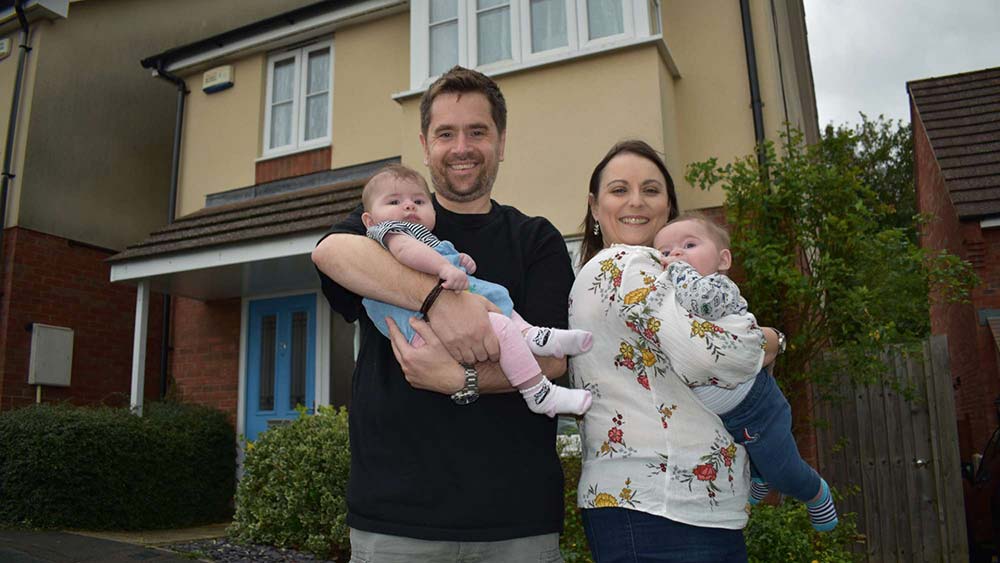 As Conservatory Insulations are the only specialist national installer of insulation for conservatories, we regularly get asked to take part in shows to improve peoples homes. One was Sarah Beeny's Renovate Don't Relocate. Series 2 Episode 12 (Original air date:21-09-2020). Sarah Beeny's Renovate Don't Relocate | discovery+ (discoveryplus.co.uk)
In the show Sarah helps Catherine and Steve from Brockworth, future-proof their cluttered family home helping find innovative ways to create storage for the beautiful twins Thomas and Hannah.
Completely Unmanageable Temperature
During the episode Sarah talks about the fantastic space in the dining kitchen to which Catherine replies "It gets really hot and really cold, the temperature is completely unmanageable and can get absolutely freezing. I really hate this space as it stresses me out." She continues "I think we have used the space 4 times in three years. There is a week either side of summer where the room is usable."
Later in the episode Sarah's team placed cameras around the living area to track the families use of the space to find, on average, they use the conservatory kitchen extension two minutes a day.
Sarah said "Very often the major problem with any large glazed areas is that any direct sunlight will be magnified in summer months and the heat isn't held in during the winter. I would put on a solid roof so that you can regulate the heat. Making the whole kitchen more usable "
Steve agreed. "Our biggest problem is getting rid of that glass roof and getting it insulated so we can use it all year round. "Sarah suggested a new roof, but Catherine explained, by choosing a more affordable insulation with cladding they could afford to have a new fitted kitchen as well.
Conservatory Insulations to the Rescue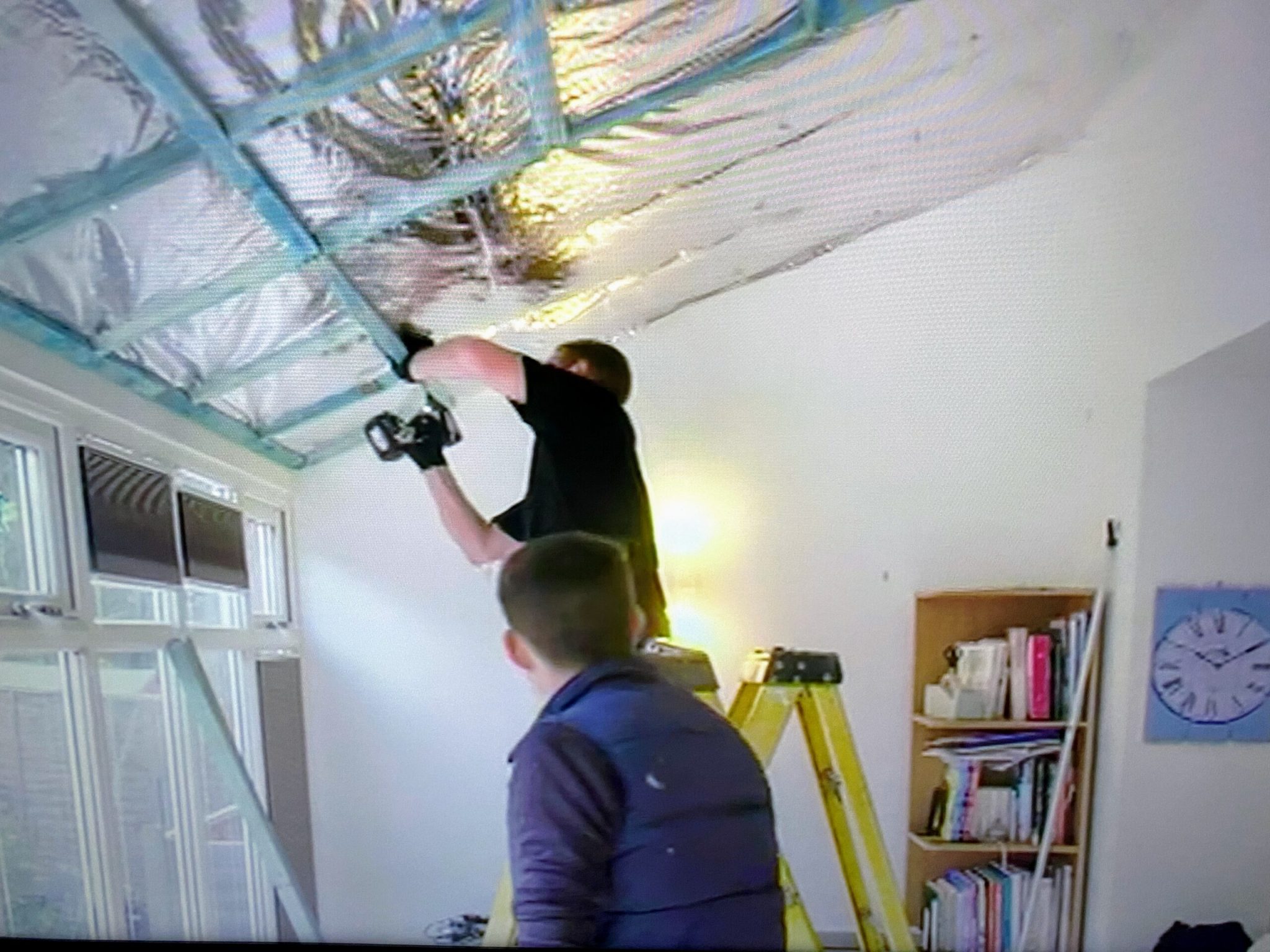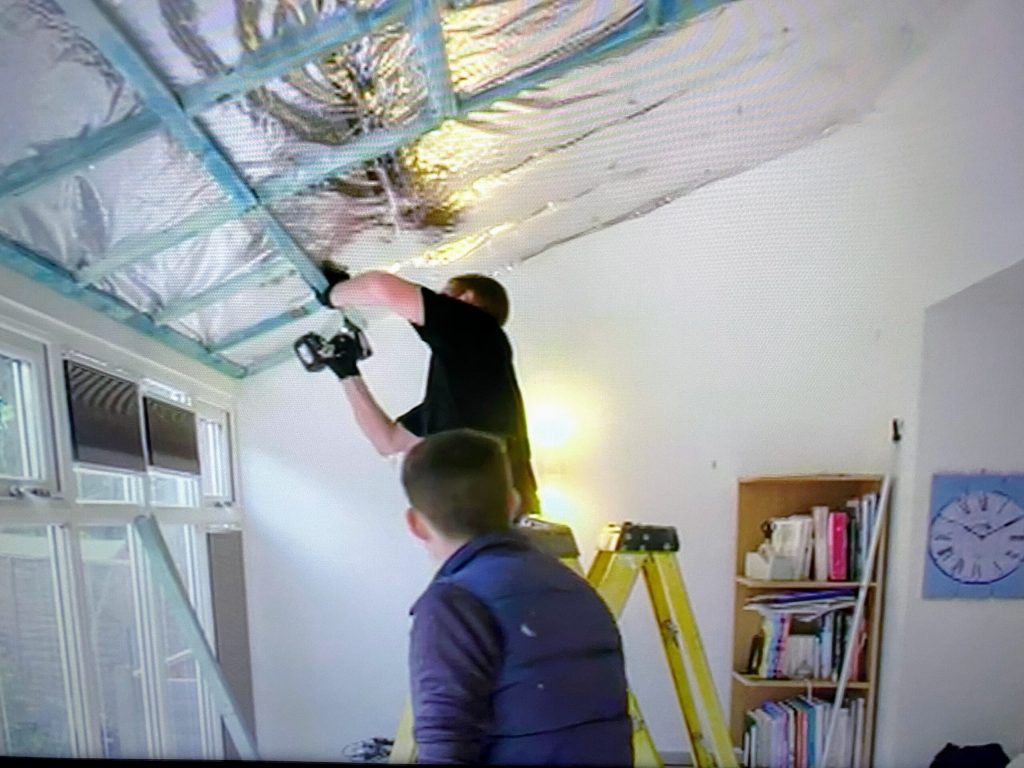 Our fitting team were called in to help and began work preparing the roof to be insulated. Our fitter Mark explained the process "On this type of conservatory, which is a glass roof, we put a film on the glass to prevent you seeing the reflective insulation. Then we add our unique specialist quilt and finish it with our unique Internal finishing board. This ensures a clean, easily maintainable finish"
Conservatory Insulated – what a difference!
In just 4 hours the job was complete! Catherine was surprised about how light the room still was after the job was finished.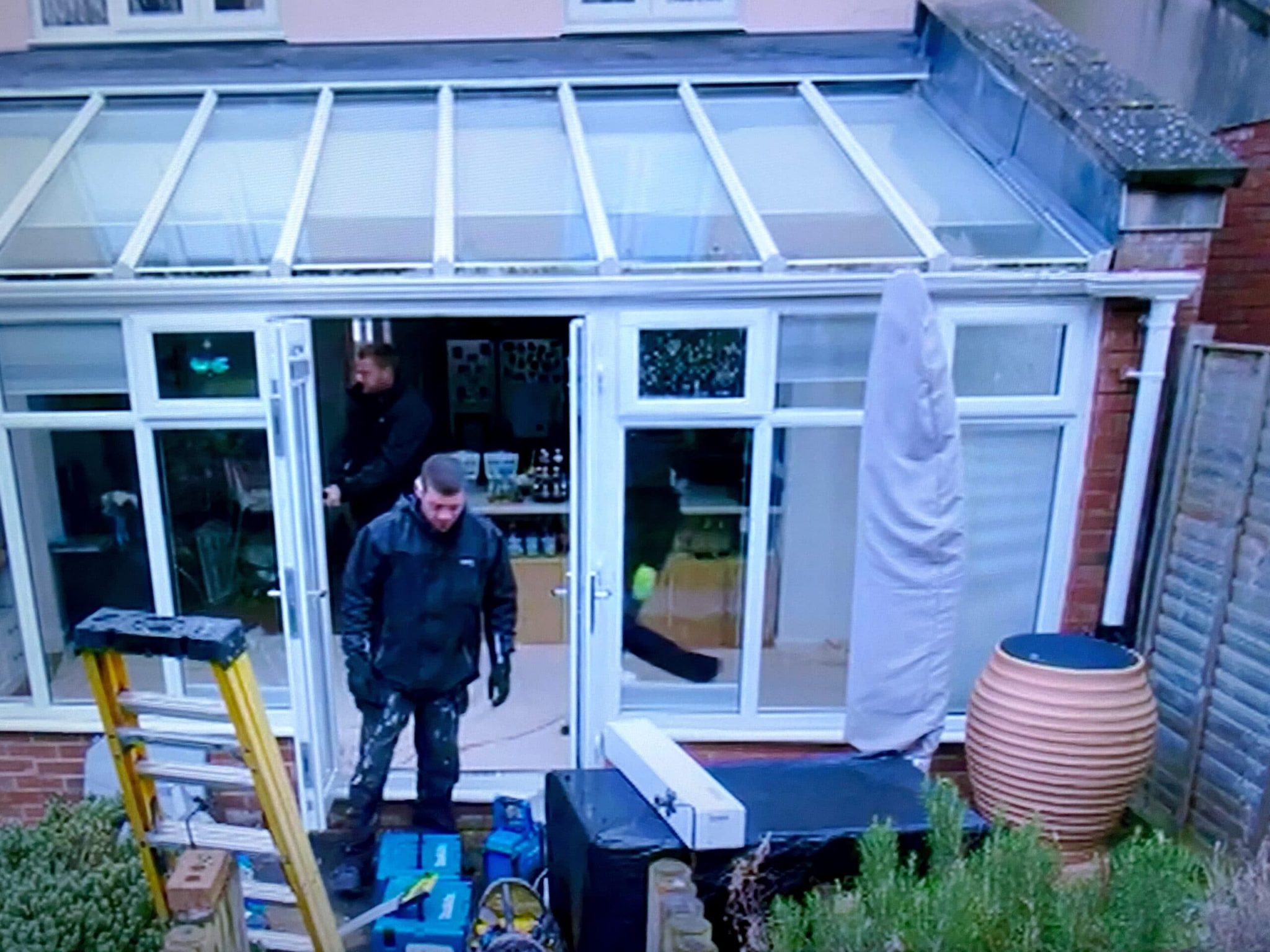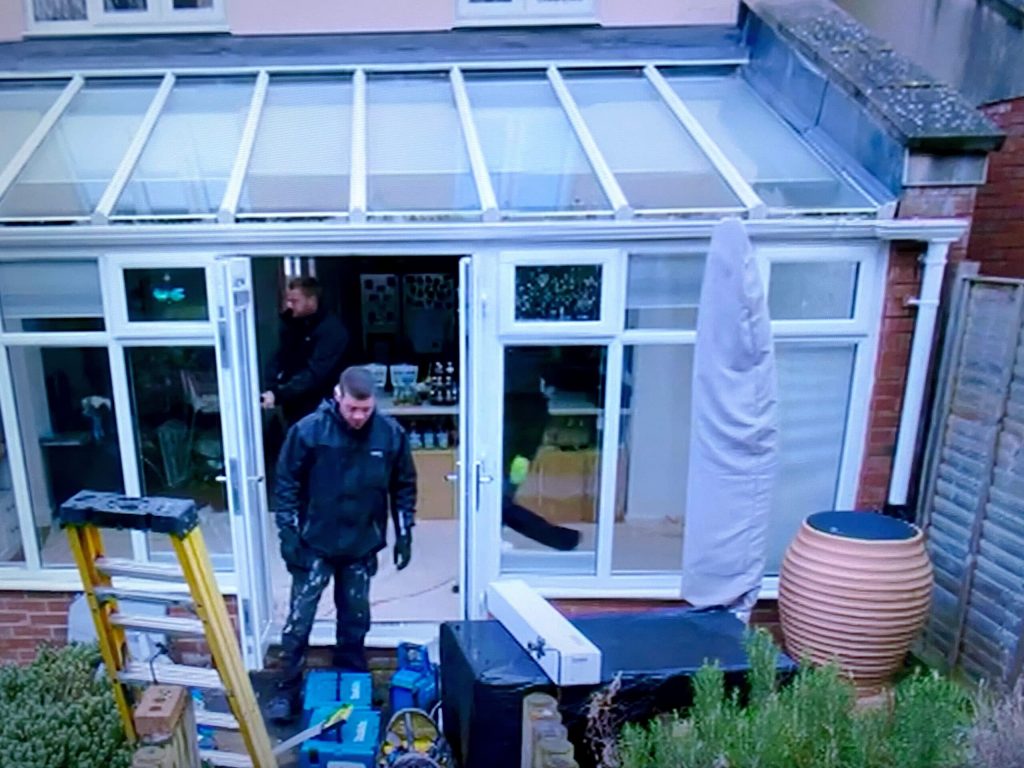 Sarah finished off "Before the kitchen/ diner was an unused space. What a transformation, by cladding the roof they have solved their problem with temperature, so it keeps balanced all year round."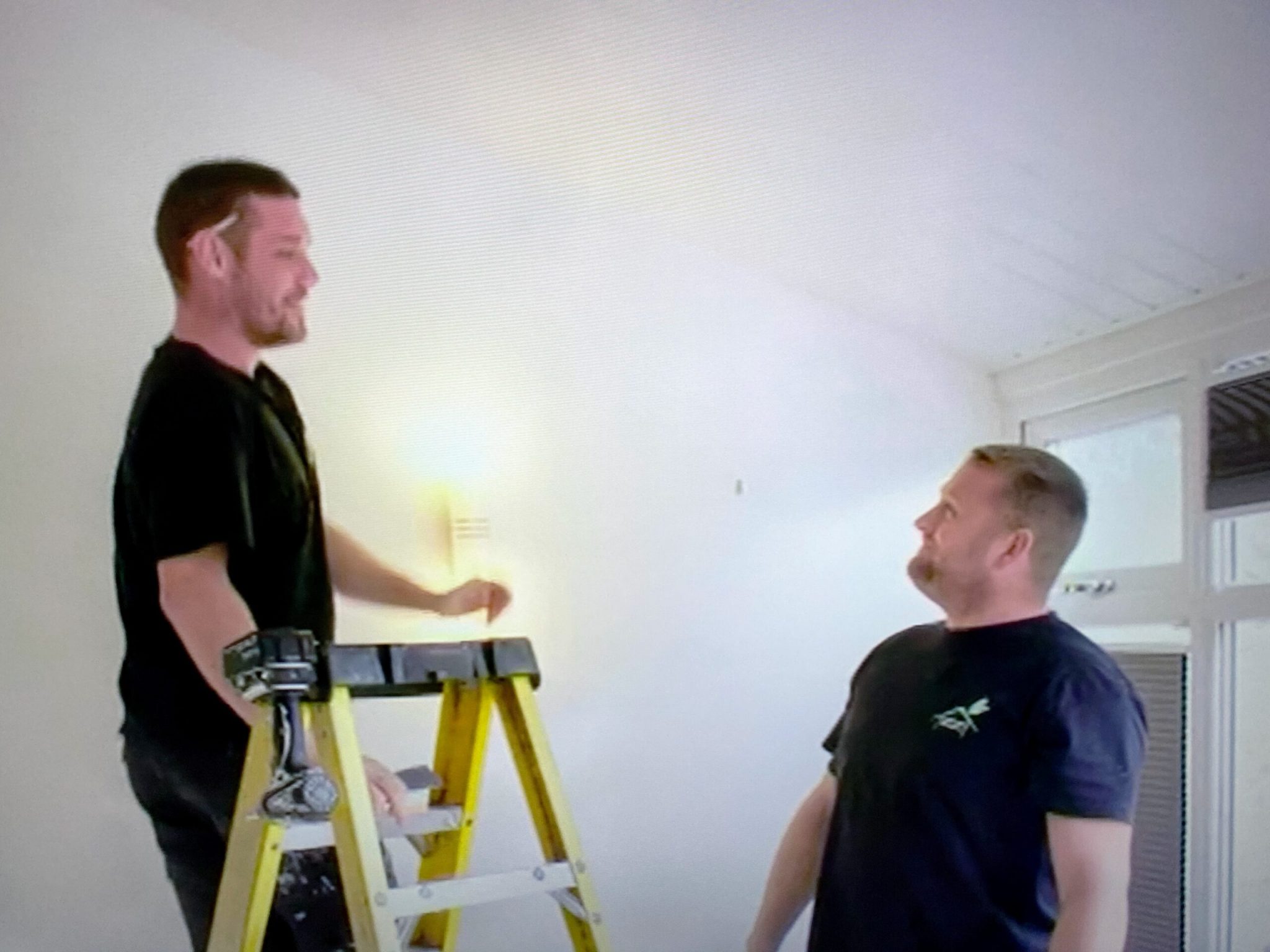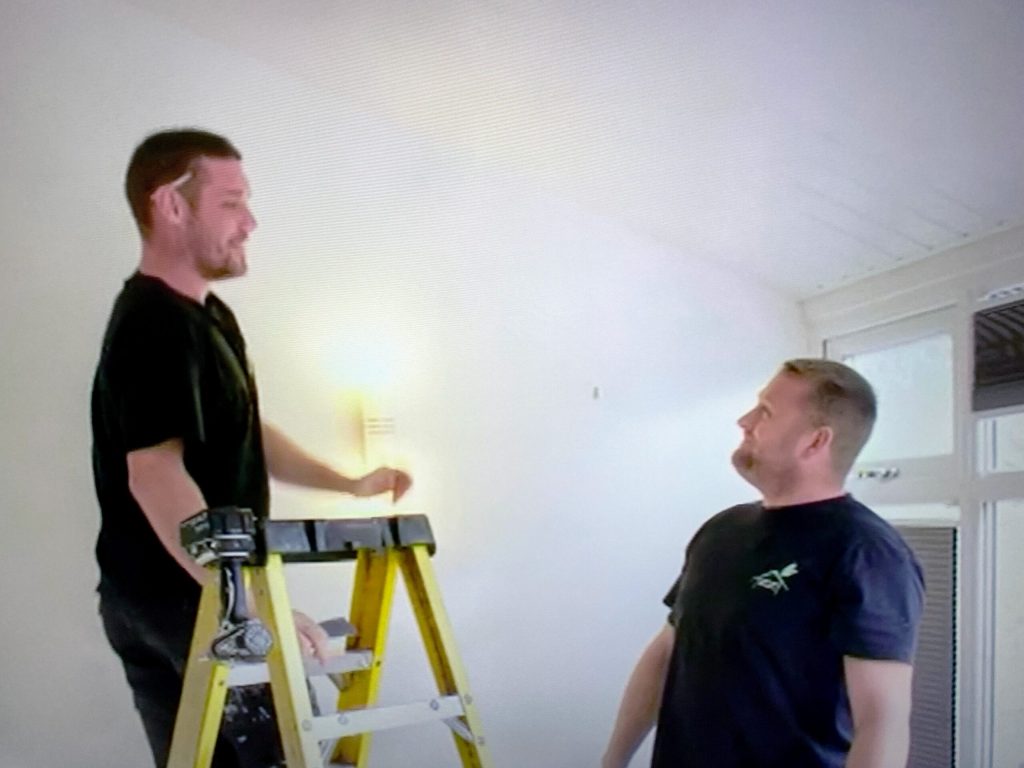 "The biggest change of all was the insulating of the roof at the rear of the room." Catherine explained, and she could replace her kitchen with the rest of her budget as she went for the cheaper option of conservatory insulation rather than a new roof.
Sarah asked "just how much difference has it made" and Catherine responded. "It's ridiculously different, it's like a room now. We actually sit in here and use it, it's absolutely brilliant! We can now sit at the dining table and bring the twins in their high chairs so we can all eat together at the same time. "
Anna Ryder Richardson Advert and Conservatory Insulations
You may also find us regularly on TV with our adverts featuring Anna Ryder Richardson explaining the advantages of Conservatory insulations. You can read more here
How Conservatory Insulations C.H.R.I.S® system Helps
Conservatory Insulations C.H.R.I.S® system is a unique collection of insulation, finishing and processes that protects your conservatory from the extreme fluctuations of temperature, whilst also keeping the room bright and clean. Included with the system are our Unique ConservaHeat true aluminium foil quilt, our purposely designed internal finishing board and our process driven installation process which ensures perfect results every time.