Here we discuss the benefits of insulating your conservatory ceiling and whether its a good idea.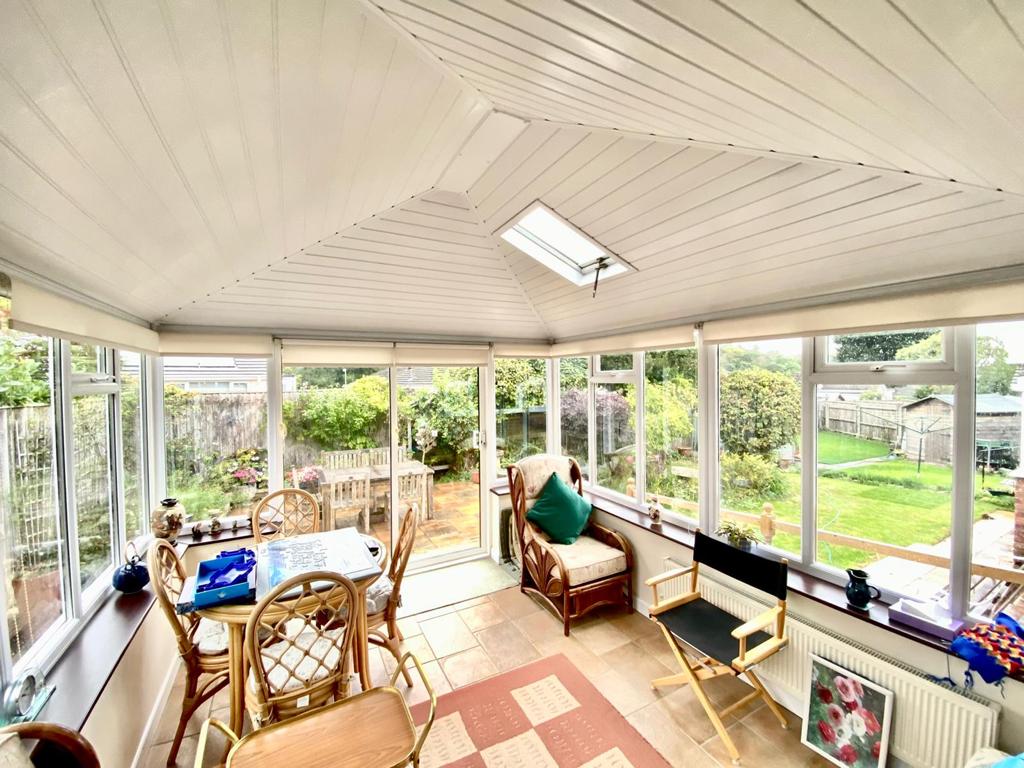 So are insulated conservatory roofs any good?
We are regularly asked are Insulated Conservatory Roofs Any Good? Our unique system means our 30,000 customers believe so as you can see in our example reviews here, and with so many satisfied customers nationwide you can rest assured we have installed our conservatory roof insulation near you. Have a look at our Trustpilot and Google reviews to see how it has made a difference.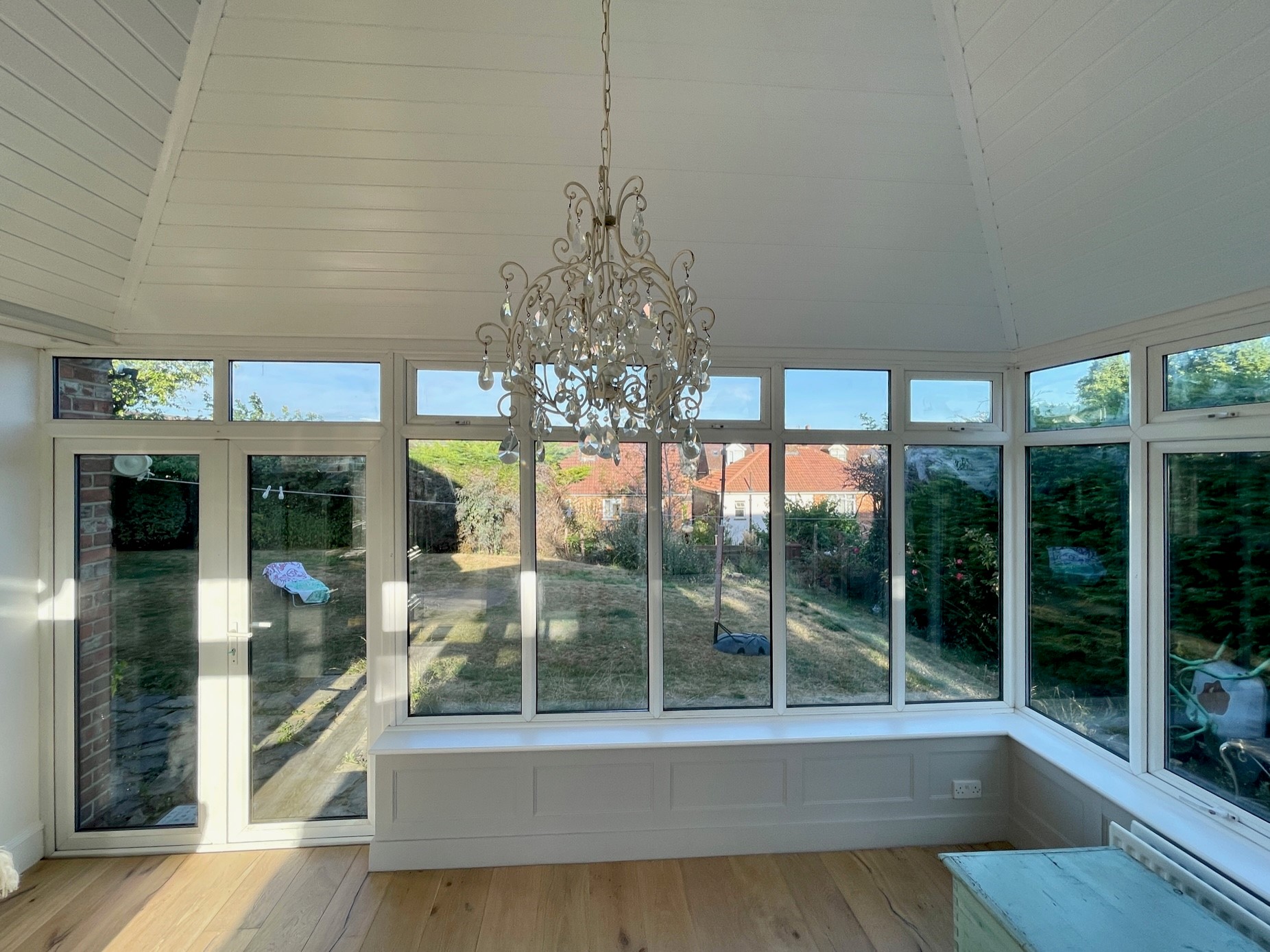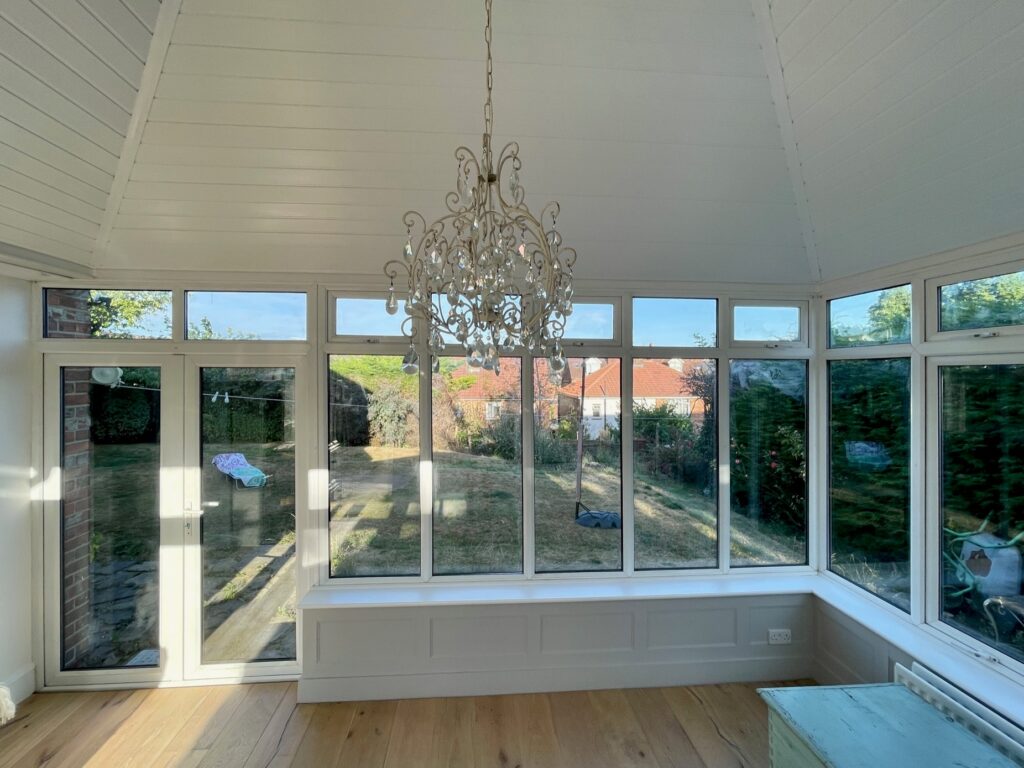 Insulating your conservatory
Insulated conservatory roofs are a great way to transform your conservatory into a multifunctional living space all year round without the expense or inconvenience of having a proper extension added to your home.
Conservatory insulations offers homeowners a cost-effective way of getting the most from a conservatory, no matter the weather. Upgrading existing conservatory glass or polycarbonate roofs is considerably cheaper than a replacement conservatory roof or solid roof, so it's no wonder so many people choose to upgrade.
Take a look at some of the benefits below, and if you like what you see, you can get in touch with us for your free, no-obligation quote.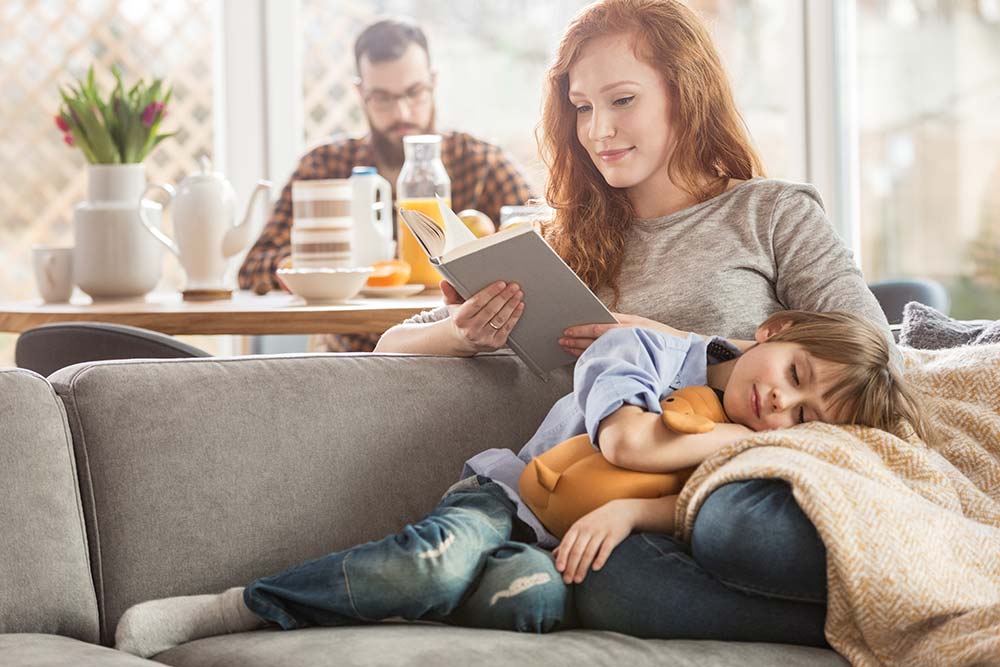 Benefits Of An Insulated Conservatory Roof
Whether you are looking to install a replacement conservatory roof or improve an existing one, insulation could be the answer for you.
There are many benefits to insulated conservatory roofs. Whether you have a glass roof or polycarbonate roof, getting in touch with us could save you a lot of money.
Here are some of the benefits of insulating your conservatory roof:
Make Your Conservatory More Energy Efficient
If you are looking to reduce your carbon footprint and save money on energy bills, then conservatory insulation should be at the top of your list.
Heat loss during the winter means you'll spend a lot more money trying to keep the room at a pleasant temperature.
Energy efficiency is important in any home, and insulating a conservatory can help you to reduce energy bills and retain heat.
The measurement for heat loss is known as the 'U-Value'; the lower a U-Value, the better the insulation. The average U-value of a conservatory roof often ranges from 1.1 to 1.7. The U-Value after our insulation process is an impressive 0.175.
Keep Cool In The Summer
While thermal efficiency is a problem in the winter, keeping your conservatory cool enough in hotter months can often be a problem. An insulated, conservatory roof will stop too much sun coming in and heating the room without denying you natural light.
Having a manageable temperature in your conservatory makes it an extra room that can be used year-round.
Most people think of a conservatory as somewhere you can enjoy during the summer months, but you can end up with a greenhouse effect if it is in direct sunlight. The double glazing on your windows and glass panels in the ceiling can turn what should be a lovely sunroom into a stifling glass box.
Though a common use of an insulated roof is to keep a room warm in the winter (and it does), people tend to forget that it can help protect against the summer heat.
Make Your Conservatory Quieter In Bad Weather
If you have a glass or polycarbonate roof, the sound of the rain drumming off it in bad weather can get extremely loud.
Insulation will help to quieten that sound, meaning you can enjoy the room in all weather conditions; after all, who can enjoy relaxing with a good book when it sounds like a band of drummers are on your roof!
Protection From UV Rays
As some UV rays can pass through the glass and weaken the materials of your furniture, insulation will help to protect the contents of your conservatory against harmful UV rays, making it a safe space to work, rest, and play.
No mention of fading of furniture! Something a lot of customers comment on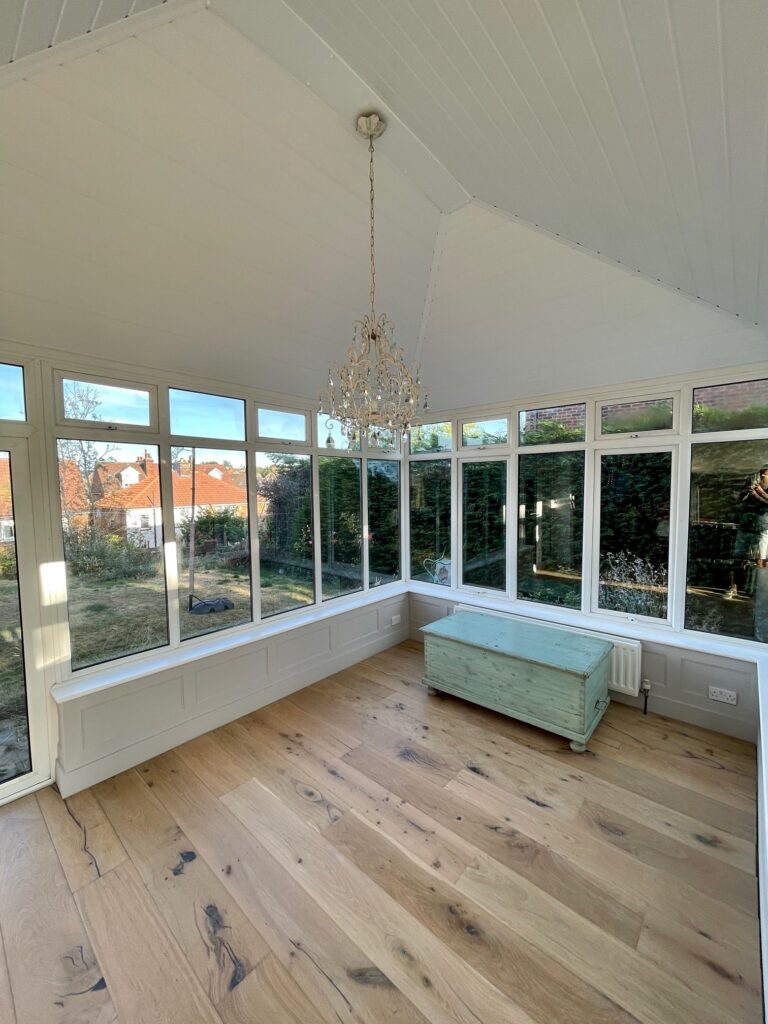 Give Your Conservatory A New Look
Our premium insulation service will give an old conservatory a new lease of life.
We use a white uPVC cladding that helps to reflect the natural light helping to keep a bright, fresh look to your conservatory. You can take a look at the innovative designs we have on offer by clicking here.
Make Your Conservatory More Functional
Whether you are looking for a space for the kids to play, an alternative sitting room, or even an office area for home working, insulation can work out to be a cost-effective home improvement.
A conservatory roof replacement or extension will not only be expensive; you may even have to jump through the hoops of getting planning permission or building regulations.
Our insulations will be fixed to the inside of your conservatory and so we will not make any structural changes to your existing conservatory.
It is always nice to have a bit of extra space whether you want somewhere to relax with a book or even have a new room to watch your favourite shows, films or sports.
You will be able to transform your existing conservatory into a normal functioning room without losing any of its original charms – the windows will still let in plenty of natural light.
FAQs
Can I insulate a glass conservatory roof?
We can insulate all-glass conservatory roofs, with no need to worry about an unsightly exterior view. How do we do this? By tinting the underside of the glass, the Conservaheat® foil quilt we use to insulate your conservatory will not be seen – no matter how hard you look!
Can I insulate a polycarbonate conservatory roof?
We can insulate polycarbonate conservatory roofs, hiding away the moss and dirt that gathers and giving you a cleaner look with our uPVC cladding interior. Additionally, polycarbonate conservatories can be incredibly loud in bad weather and our systems reduce this dramatically.
Is it costly to get an insulated conservatory roof installed?
Conservatory roof insulation can work out to be extremely cost-effective when you consider the savings that can be made on your energy bills, as well as the value it will add to your home. The cost will differ depending on size and original style.
The best way to find out how much it will cost is to contact us for more information. We have complete coverage of the UK mainland and islands, so no matter where you are, we can help.
How long does conservatory roof insulation take to install?
Depending on the size of the conservatory, the installation process usually takes a two-person team around one day to complete.
This can differ depending on the size of the conservatory in question, but we will provide you with a more accurate estimation when we get a little more information from you.