Keeping your conservatory warm in winter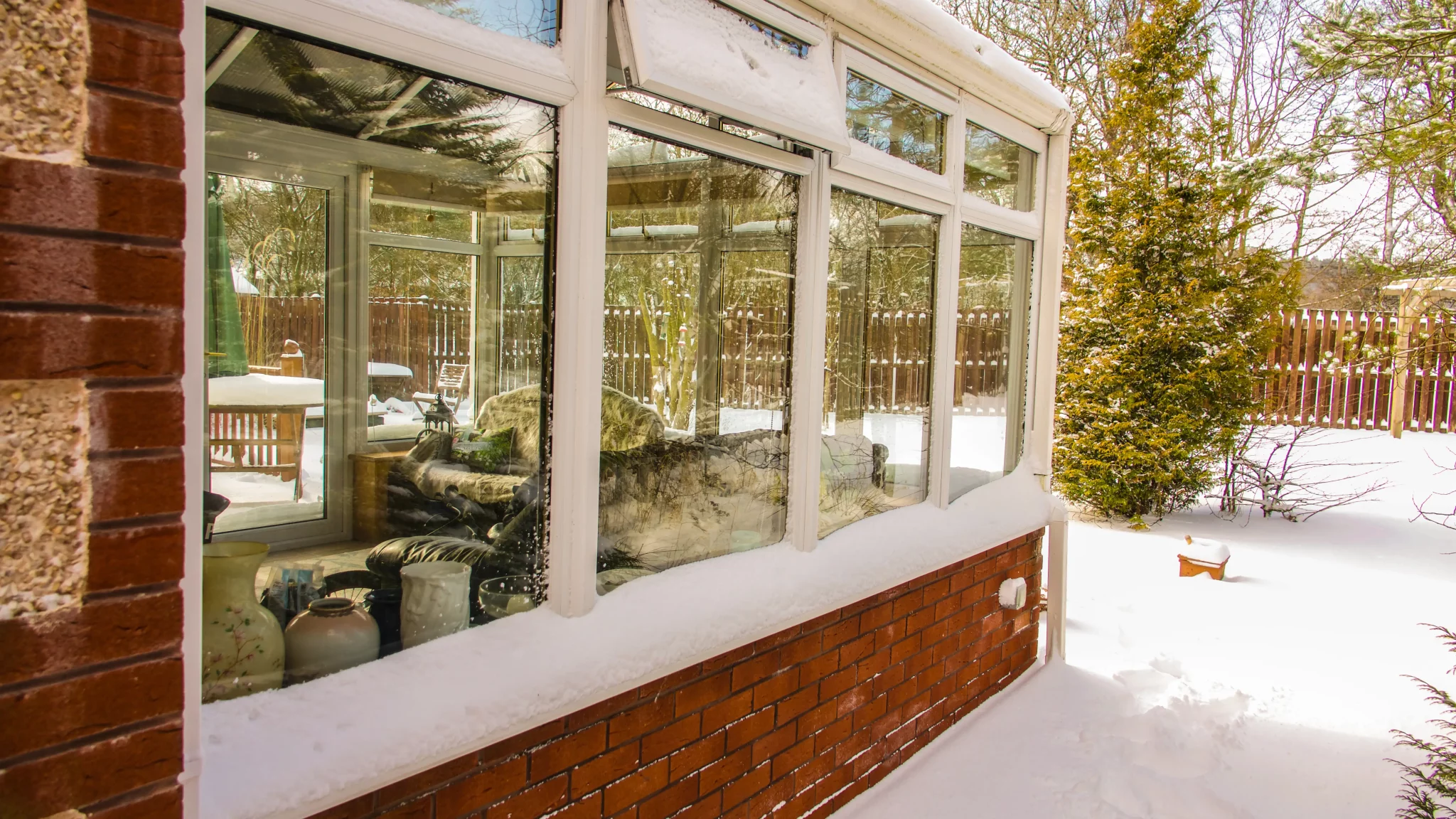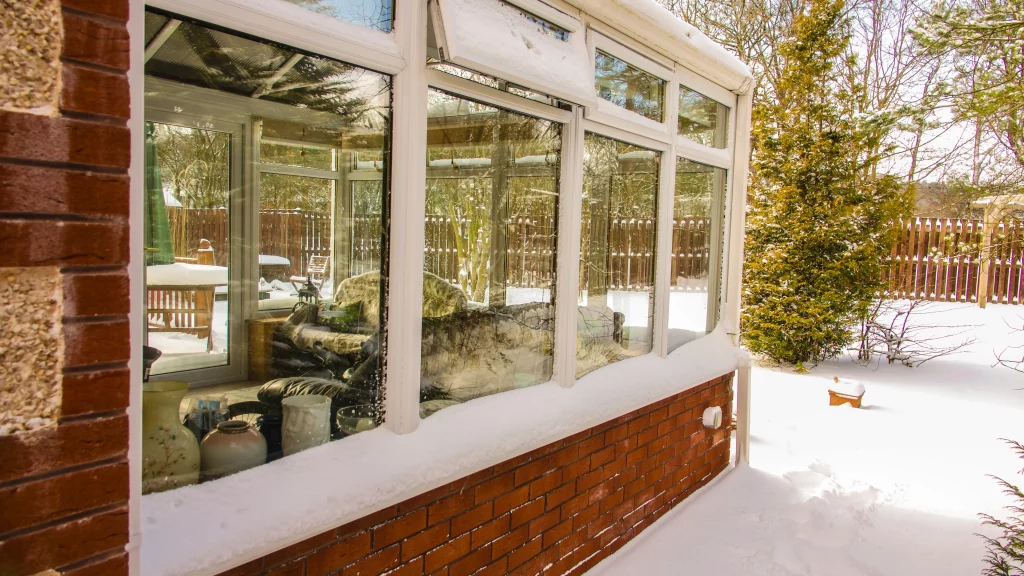 A common question asked by conservatory owners is 'how to keep your conservatory warm in the winter'. If you are reading this article you are likely one of the many people across the country who have a conservatory which is almost unusable for most of the year. Conservatories are a lovely addition to any home, adding an extra living space without the hassle of building a full extension, however, conservatories do have their downsides. The bulk of these issues stem from the fact that conservatories usually have a glass or polycarbonate roof which essentially turns your conservatory in to a greenhouse. On average conservatory owners use 13% more energy for heating. That's money going straight through the roof!
Issues presented by traditional conservatory roofs
In the winter conservatories get extremely cold and the sound of rain pouring down on your conservatory roof can be unbearable. In the summer months Conservatories soak in all of the heat and not only heat up your conservatory but also your home, this combined with the glare of the sun shining in through your conservatory roof can make your conservatory a wasted, unused space in your home. This has been a problem since the conservatory boom in the early noughties and over the years there have been many ways to fix or alleviate the issues presented by a traditional conservatory roof. In this article we will be looking specifically at the various ways to keep your conservatory warm in the winter and the pros and cons of these options.
How to keep your conservatory warm in the winter
There are many ways to help keep your conservatory warm in the winter, some more successful than others. Lets have a look at some of the options and how effective (or un-effective) they are…
Change your flooring
The majority of conservatories have a hard floor, whether that be tiled or hardwood flooring. If your conservatory falls in to this category then this is likely playing a role in keeping your conservatory extra chilly in the cold winter months. Tiled and hardwood floors retain little to no heat and any heat they do manage to retain isn't going to stick around for long. On top of this, cold, solid floors cool down your feet and as I'm sure we have all experienced, once your feet are cold, it's not long until the rest of your body is feeling the bite too.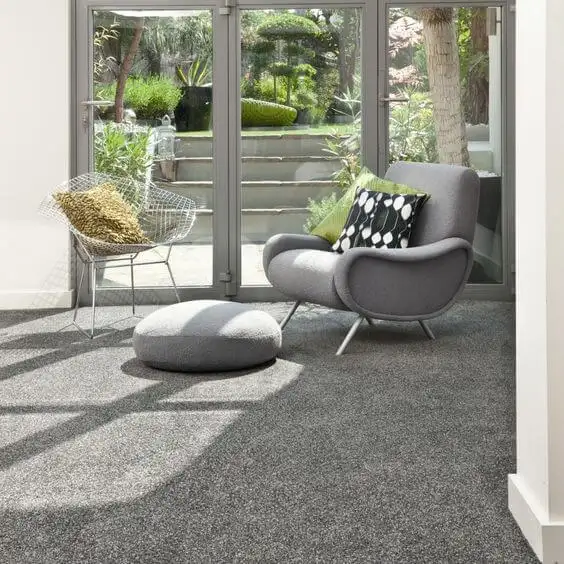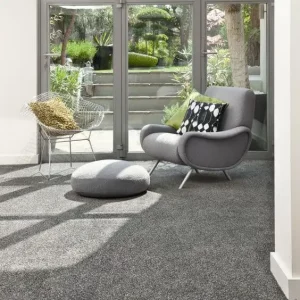 With this in mind, one option for keeping your conservatory warmer in the winter is to replace your tiled or hardwood flooring with carpet. Unlike solid, hard flooring, carpets do tend to have the ability to retain heat in their many fibres which will then reflect in the temperature of your conservatory throughout the winter months. On top of this they provide a warm, welcome greeting to your bare feet when you come down in the morning to sit and enjoy your breakfast or morning brew in the conservatory looking out at your garden.
However, your conservatory roof is still exposed to the harsh chills of a British winter and while a carpet may provide some alleviation it is not likely to completely solve the issues you are having in the winter months in your conservatory. With the large majority of conservatories being built in the noughties, they are often fitted with older polycarbonate roofs or single glazed glass roofs, both of which provide little to no thermal insulation. Even if you are lucky enough to have a newer conservatory, double glazed and new polycarbonate roofs still don't provide the insulation needed to keep your conservatory warm on icy winter days. So yes, carpets can retain some heat and offer a nicer welcome to your feet when you step in to your conservatory, but with no heat available to retain without the use of costly heating systems, a carpet isn't going to solve all of your problems.
It is also worth remembering that conservatories usually offer a seamless transition from your garden in to your home, often resulting in dirty shoes regularly coming in and out of your conservatory, this is not a good combination with carpets which are much harder to clean and maintain.
Heating
When we think about keeping our conservatories warm in the winter, the obvious answer that springs to mind is heating. Whether it be radiators, electric heaters, under floor heating, wood burners, the list goes on.
While heating isn't a bad idea as it does exactly what we're looking for, we do have to consider the initial cause of this search for ways to keep your conservatory warm in the winter.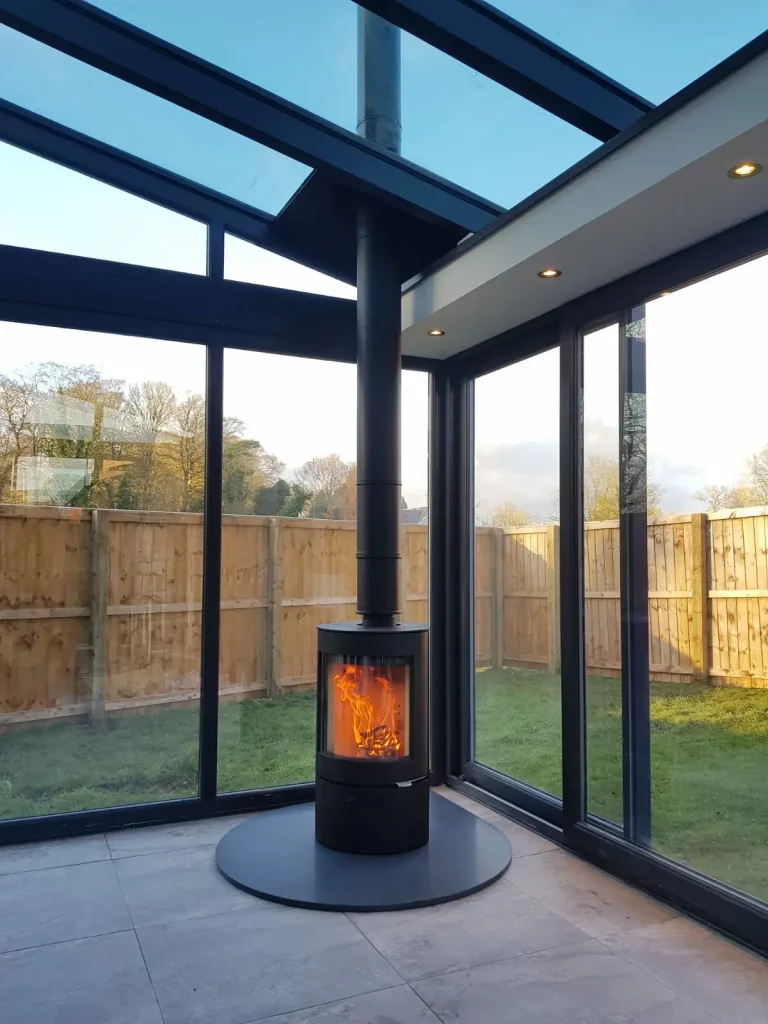 Conservatories generally lack insulation and this works both ways, the same way your conservatory lets in all of the heat in the summer turning it into an oversized sauna, it will also let out all of the costly heat that you are generating inside your conservatory. Whichever heat source you choose, if you have a traditional conservatory roof all of that expensive heat is going to be escaping through the poorly insulated conservatory ceiling. While a heater may temporarily warm up your conservatory, as soon as you turn the heating off it won't be long before you begin to feel that winter chill once again.
Heating can be a great option when combined with effective conservatory roof insulation which we will discuss later.
Blinds
Blinds are a commonly used solution to maintain a comfy temperature in your conservatory year round but do they really work? For years people have installed roof blinds in their conservatory and while they may provide some semblance of shade during the summer months that is about the extent of their usefulness in maintaining comfortable temperatures in the heights of summer and winter.
Blinds don't offer much in terms of thermal efficiency so any heat you are generating in your house or in the conservatory is still going to be lost through your conservatory roof. Blinds also require regular cleaning and maintenance to prevent them from looking dirty and worn.
Conservatory Roof Insulation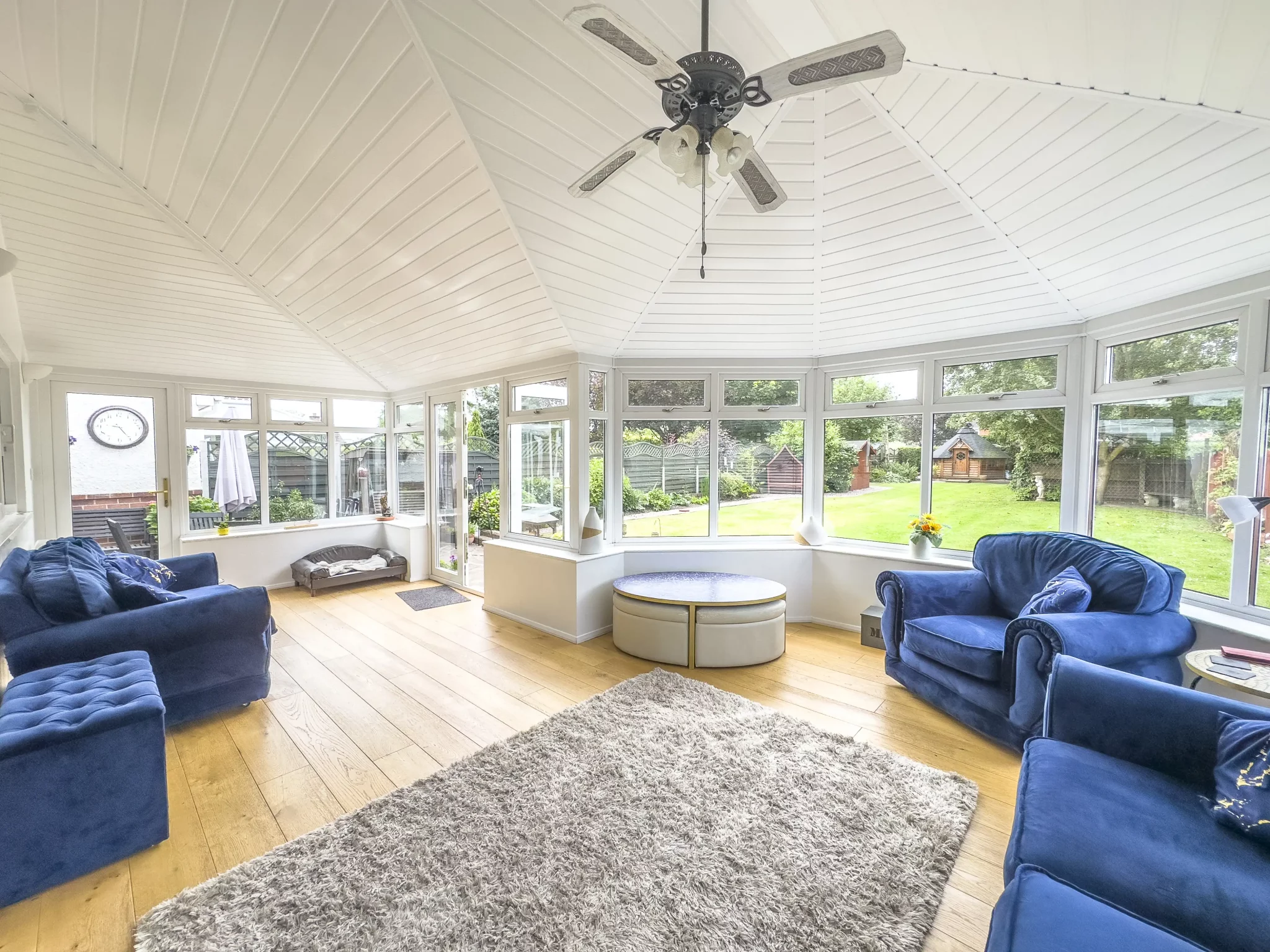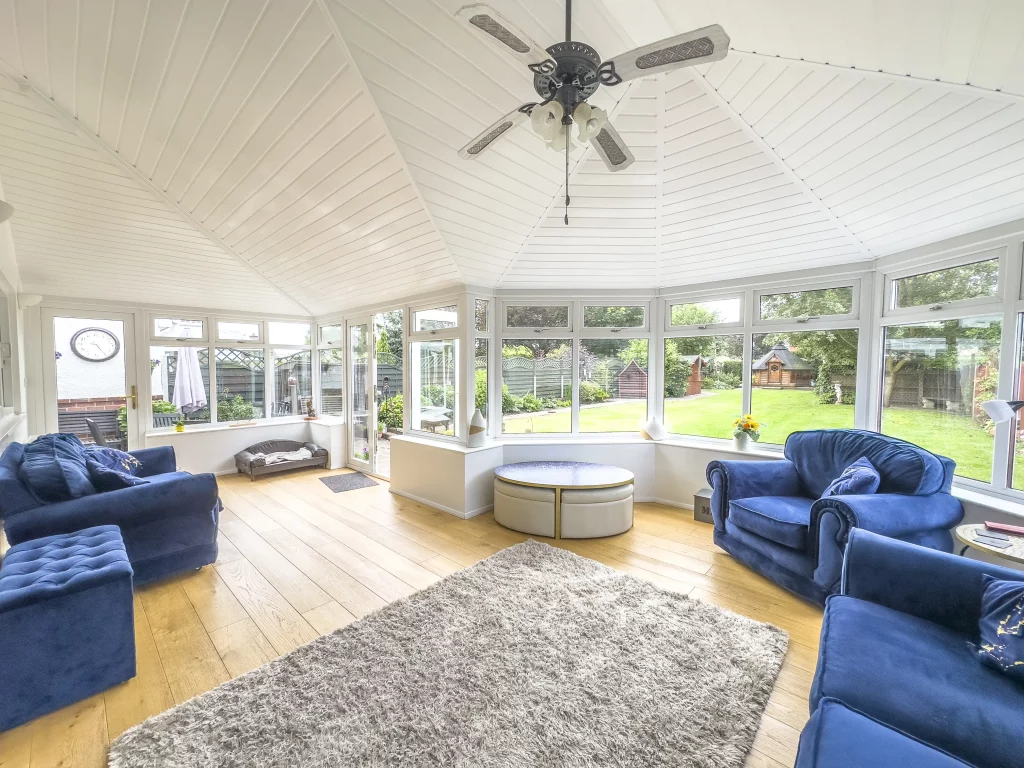 Insulated conservatory ceilings are a great way to transform your conservatory into a room you can use all year round without the expense or inconvenience of having a proper extension added to your home. We have talked a lot about the lack of thermal insulation in standard conservatory roofs, with our unique C.H.R.I.S.® system all of those problems can be forgotten.
With over 30,000 installations to date we are well aware of the issues regarding conservatories getting too hot in the summer and too cold in the winter. This is why we have created a complete system that is a collection of the very best materials and processes to control the temperature in your conservatory.
Our ConservaHeat true aluminium quilt is unique to the market and was specifically designed for conservatories. Able to withstand the extreme temperatures that conservatories achieve, our quilt will not deteriorate like other products and will continue to protect your conservatory in the years to come. Our system is nearly 10 times more efficient at retaining heat than a polycarbonate roof.
Insulating your conservatory ceiling is without a doubt the most efficient and effective way to keep your conservatory warm this winter. If you'd like to learn more about how Conservatory Insulations can transform your conservatory in to cosy living space year round then get in touch and speak with one of our helpful team members today.
What do our customers have to say?
From beginning to end it was one of the best things we ever did. Came out and gave a price and we agreed a date which was kept. Crew turned up and quickly got to work and started making our conservatory a wonderful place which before it hadn't been. Since the installation of the new roof we have used the conservatory so much more. Everything they assured us would be an advantage turned out to be true. You cannot hear the rain thumping down, it is not freezing cold in the winter or boiling hot in the summer. The crew were fantastic doing a fantastic job and leaving the conservatory spic and span. Can't recommend this Company enough and cannot thank them enough.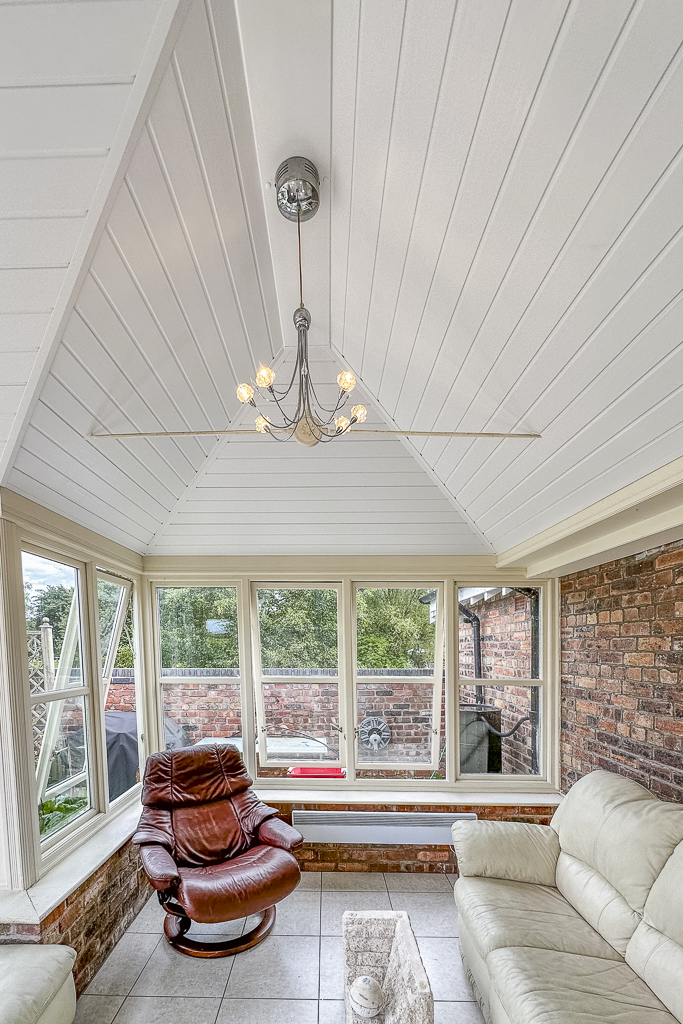 Let us show you how we can keep your conservatory warm in the winter
Your conservatory should be asset to your home, a place to enjoy with your family and friends, a space to unwind after work, a place for your pets to relax after a play in the garden. If your conservatory is too cold in the winter, we can help, follow the menu links above or fill in the form on this page and one of our team will be in touch.