Why replace your UltraLite Conservatory Roof?
UltraLite Conservatory Roofs are a very specific type of roof, originally developed for Lean To Conservatories with a very low pitch. This conservatory roof style is manufactured using PVC Perspex panels as opposed to the traditional Polycarbonate or Glass Panels. The significance of the PVC Perspex is that the roof cannot be insulated using our C.H.R.I.S.® system or any other type of roof insulation, due to the fact that the heat from the the sun causes the PVC to warp and distort the roof damaging its integrity and allowing leaks.
7 Issues with PVC ultralite conservatory roofs
Like regular conservatories with the ultralite 500 conservatory roof panel suffer from the same problems as other conservatories, but can also suffer from discolouration as standard they are;
Too hot in the summer


Too cold in the winter


Noisy in the rain


Too bright to use your phone, computer or pad


Become faded and discoloured over time


Excess UV light damages furniture


With our unique C.H.R.I.S.® system from Conservatory Insulations we will insulate your Ultralite conservatory, preventing heat loss in the winter and excessive heat gain in the summer. Our customers also tell us that the noise of being in an Ultralite conservatory during a heavy storm is unbearable and our solution remedies that.
Example Ultralites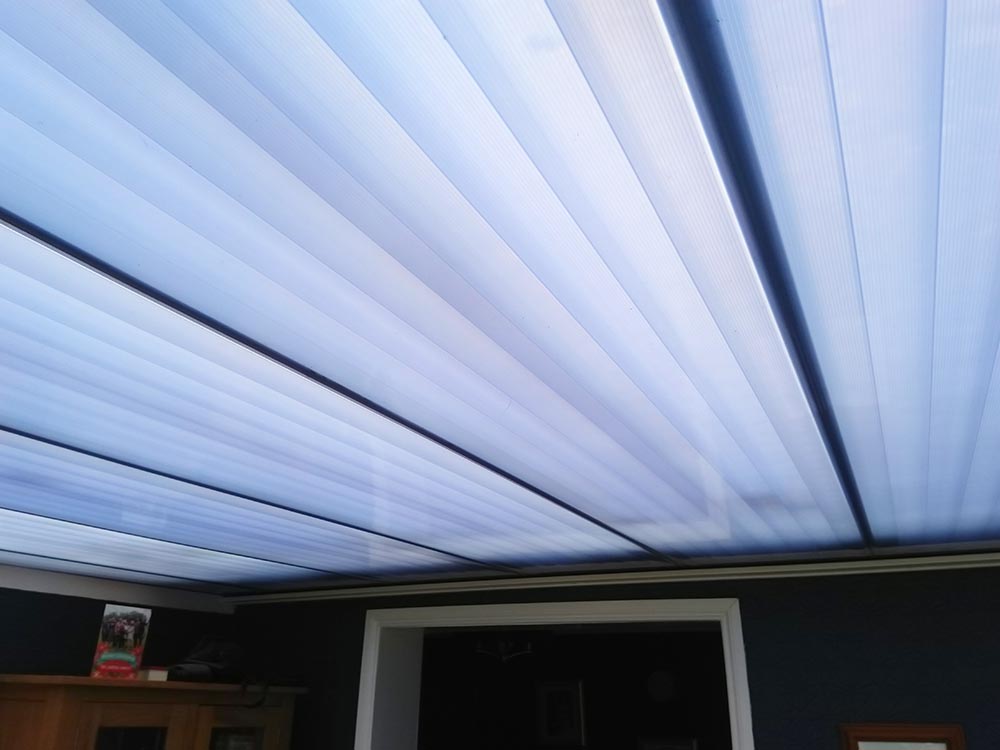 Our Conservatory Insulation Solution for this specific roof style is to remove the roof and construct a new timber framed roof externally boarded and covered with a one piece Firestone EPDM rubber membrane, custom trims and guttering as required. The inside is then insulated using our C.H.R.I.S.® system giving a once in a lifetime solution to your conservatory roof structure and meeting insulation requirements.
An Ultralite Conversion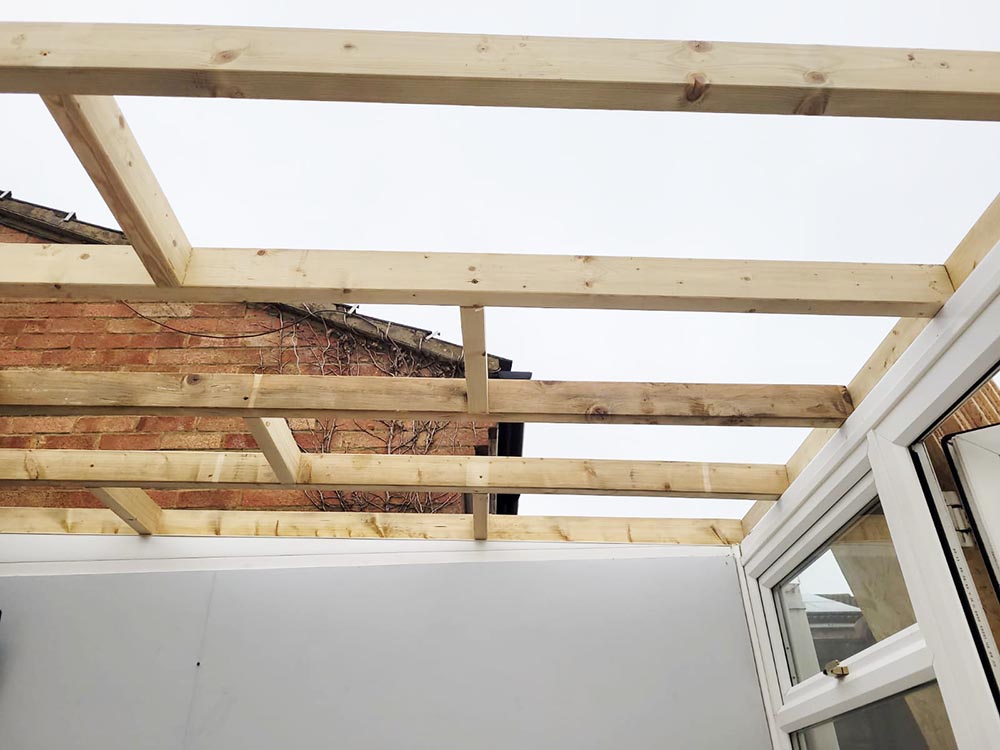 6 Reasons to upgrade your Ultralite conservatory roof?
There are several reasons why you might consider replacing ultralite 500 panels:
Age: Over time, the materials used in an ultralite roof can deteriorate and lose their effectiveness, leading to leaks and other issues. If your roof is more than 10-15 years old, it may be time to replace it.
Leaks: If you are experiencing leaks in your conservatory, it may be a sign that your ultralite roof needs to be replaced.
Increased Energy Bills: If you have noticed an increase in your energy bills, it could be because your ultralite roof is no longer as effective at insulating your conservatory as it once was.
Improved Insulation: Newer ultralite roofs are designed to provide better insulation, which can result in lower energy bills and improved comfort levels.
Aesthetics: If you are looking to update the look of your conservatory, replacing the ultralite roof can be an effective way to do so.
Structural Issues: If you have noticed any structural issues with your conservatory, such as sagging or cracking, replacing the ultralite roof may be necessary.
Ultimately, the decision to replace your ultralite roof will depend on a variety of factors, including your budget, the age and condition of your roof, and your goals for your conservatory.
Absolutely worth doing
From start to finish Conservatory Insulations was a joy to work with.
The surveyor gave an in-depth assessment and 10 days later Karl, Steven and Raff arrived for the installation. They were competent, fast, super tidy and went the extra mile for me by pointing out some cracked tiles on another part of the roof and clearing a broken gutter which they took pictures of so I could take a look.
The office staff were efficient and extremely helpful with scheduling. Our conservatory has been transformed. It's gone from a neglected, cold and unused space into a smart and already much warmer room. Our estate agent has been able to let the property in record time at a premium price because we have added such a large amount of square meters that can now be used year round.