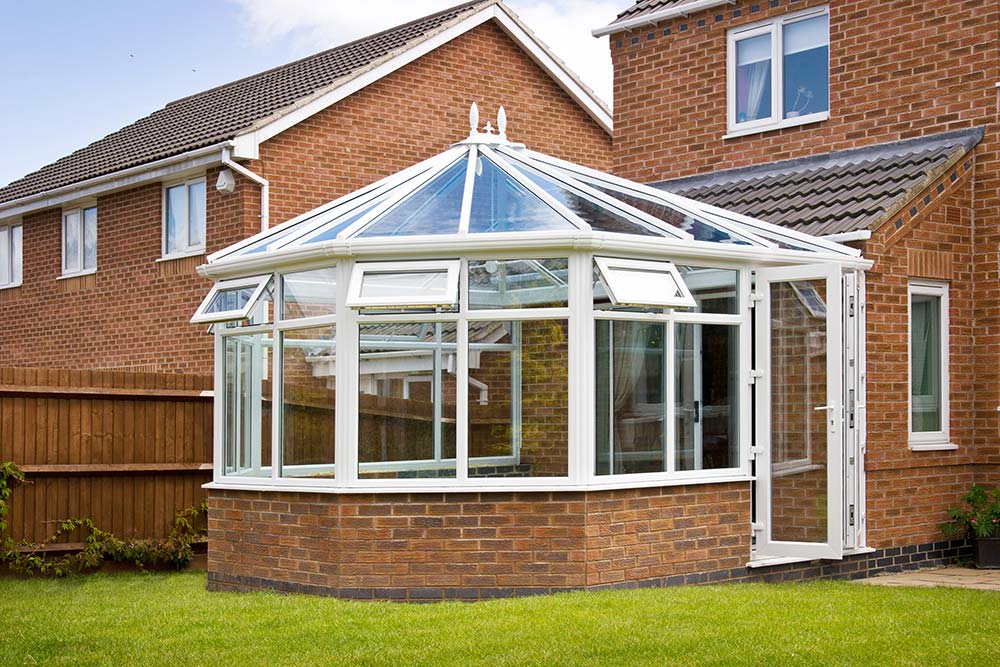 There are lots of Conservatory Insulation remedies but which is the best insulation for conservatories?
Unique Insulation Manufactured for Conservatories
Looking for the best conservatory insulation solutions? You're in luck! As the leading UK conservatory insulation company, we are ideally placed to advise you on the best conservatory insulation available.
Our new C.H.R.I.S.® system is quick, easy and can help you protect against heat loss through full-length glazed panels.
Why You Should Insulate Your Conservatory
We all know how hot a conservatory can get during the summer. Conversely, you may be wondering how it's possible to heat your conservatory in the winter, whilst at the same time, reducing the heat loss and most importantly cutting the cost of your energy bills.
Our new C.H.R.I.S.® conservatory roof insulation can offer the best solution by giving you a usable space all year round!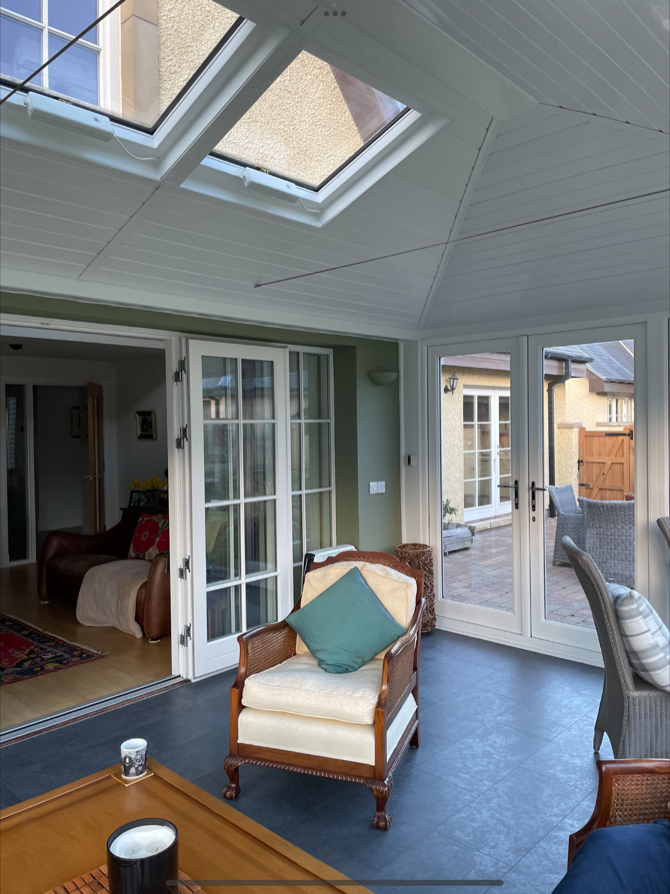 During the warm weather, the insulation we place in your conservatory roof will reflect the sun's rays, helping you keep the room at a more comfortable temperature.
In cold weather, our conservatory insulation works to keep the heat in. The majority of heat loss in a conservatory is lost through the roof, making it a real struggle to keep the room warm as the heat rises.
Our conservatory insulation helps to trap hot air in the room, making it more thermally efficient. The best part of this means you can have a comfortable and functional room all year round while avoiding the energy bills that usually come with heating a conservatory during the cold winter months.
These are just some of the benefits you get when you insulate your conservatory. Whether you want a warmer room in winter or to cool it down during extremely warm summer days, we can help.
The Best Insulation For A New Or Existing Conservatory Roof
There are many ways to improve a conservatory's energy efficiency; some will be more effective than others, and cost will also be a big factor in determining what you need.
If you're looking to insulate your conservatory roof, simply get in touch with us for your free quote!
Here are some of the options available for insulating conservatory roofs: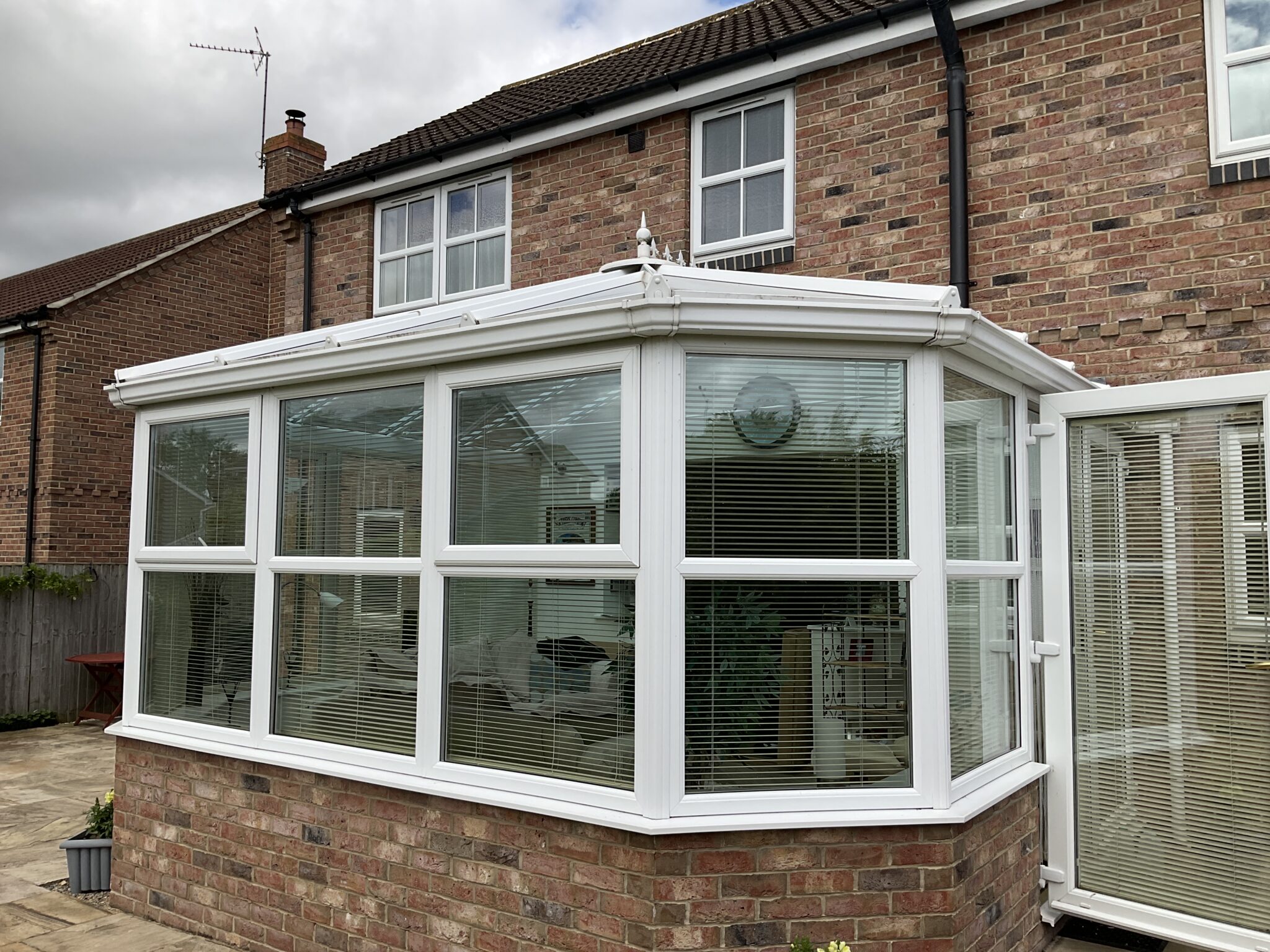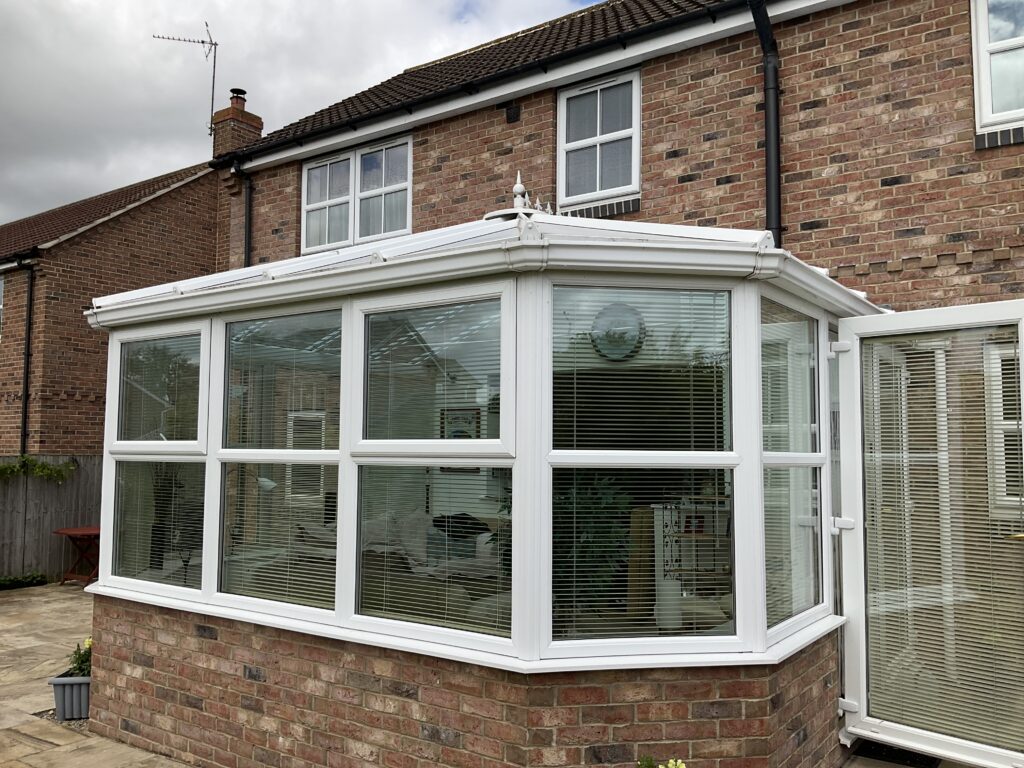 New Conservatory Roof Installation
Many choose a solid roof system as a replacement for their conservatory roof, as this can offer better insulation and protection from the sun. However, this can be a more expensive option.
Install Ceiling Blinds Or Roof Drapings
Blinds and drapings can help to shade the room, keeping it cooler in the summer months. They will offer some protection from heat loss during the winter, but they don't offer high thermal efficiency that an insulated roof can.
Upgrade Your Roof
You might be able to upgrade a polycarbonate roof by replacing with solar reflective glass. However, conservatory insulations have found that 40% of their work  is insulating conservatory roofs with the likes of Pilkington Activ Blue as it simply doesn't work.
Solar Control Film
Solar control film works as a heat reflector. This offers minimal protection during the summer and when it comes to the winter, you will still be faced with rising energy costs as you try to combat heat loss when heating the room.
The Best Insulation for Conservatories
The
C.H.R.I.S.

® system from Conservatory Insulations is the best on the market

Our ConservaHeat Insulation Quilt is the only insulation designed specifically for conservatories. It is built to withstand the summer heat while also keeping the room warm in the winter.

Because this was developed and manufactured by us in the UK, we at Conservatory Insulations are the only company through which the ConservaHeat Insulation Quilt is available.

Our insulation uses a reflective aluminium foil that can deflect direct sunlight and avoid heat shrinkage. This differs from other products on the market that have not been designed to withstand direct sunlight, which can lead to quality issues and poor results.

The C.H.R.I.S.® system also includes a unique internal board designed to reflect more light into your conservatory. Once again as it was designed and manufactured by Conservatory Insulations and is used exclusively by us.

Combined with our unique products is our tried and tested insulation process that results in us having

The heat loss calculation through a surface is called the U-Value – the lower the U-Value, the better the performance. When you compare how our insulation performs next to other conservatory insulation options, you will see why it's so popular.

Single glazing windows have a U-Value of 4.3 W/m2K; roller blinds come in between 2.5-3 W/m2K, a polycarbonate roof is around 2.4 W/m2K with double glazing at around 1.8 W/m2K. Our U-Value is 0.175 W/m2K, even better than triple glazing, which is 0.5 W/m2K.

With a 10 year guarantee and results like this, it makes sense to get in touch with us for a free, no-obligation quote today. With our installation, we offer unrivalled thermal performance by creating a complete thermal barrier with guaranteed results on your conservatory insulation.
FAQs
When winter comes along, you could have all the insulation in the world, but it will mean nothing if you don't heat the room. Here are some of the best ways to efficiently heat your room and get the most from your conservatory insulation.
Calor gas heater
Affordable yet effective, the calor gas heater is ideal for heating conservatories, kitchens or living rooms.
Electric heaters are energy efficient and can be easily installed to low level walls, allowing you to quickly heat up your conservatory when heat is lost.
Infrared heating works differently from how your radiator or plugin might work. It heats objects rather than the air. This means that the floor, sofa and people will be heated, warming the room.
This can help stop heat loss through regular heating methods, where the air comes in contact with the windows. It is also a great way to combat dampness or mould.
Underfloor heating
Underfloor heating is an option you may want to consider when building a conservatory. As the heat comes up through the floor, it heats the room. But, because it can take a long time to heat the room fully or cool down, it is not the most convenient option.
Draught excluders
Draught excluders around the edges of windows or patio doors can make a big difference towards keeping your conservatory warm.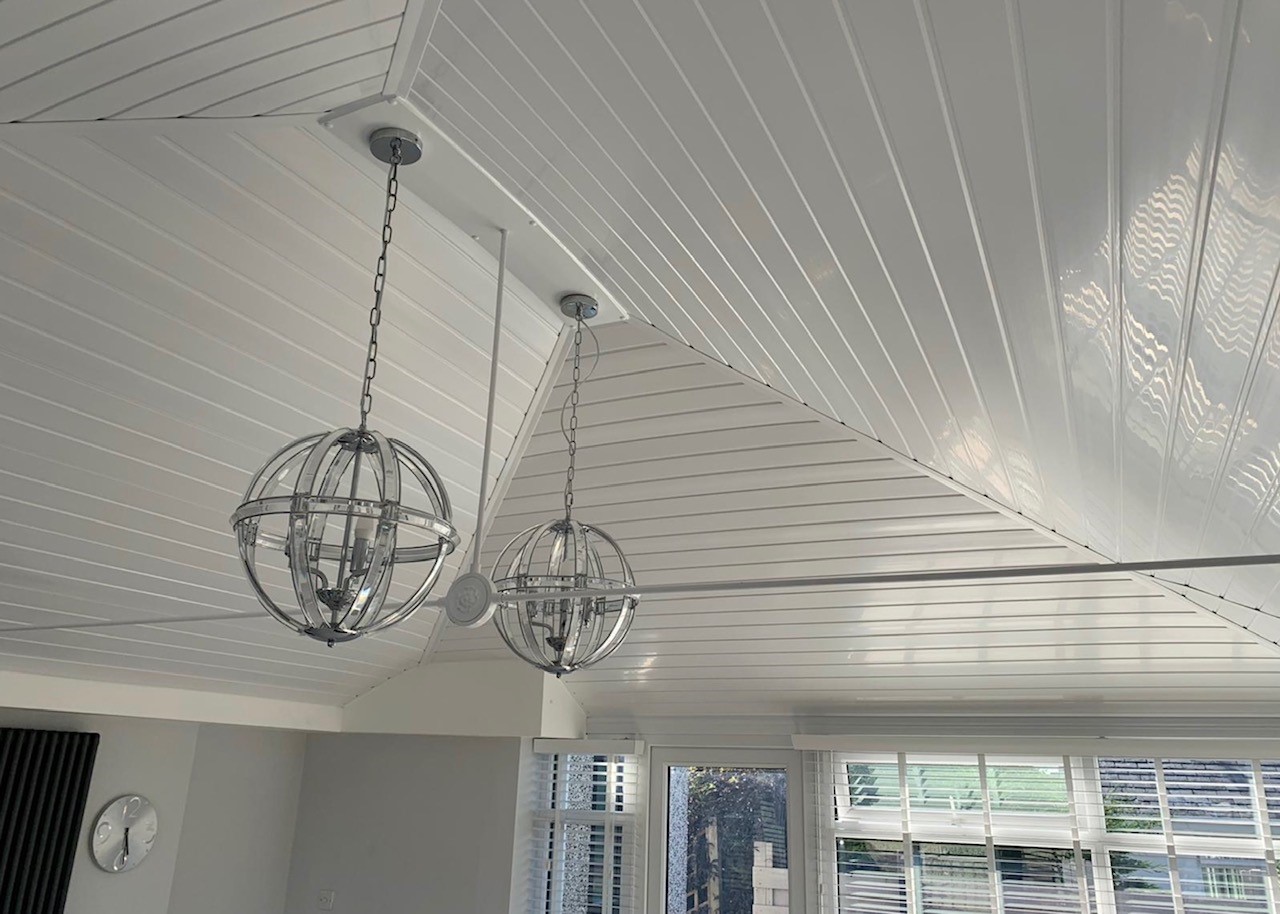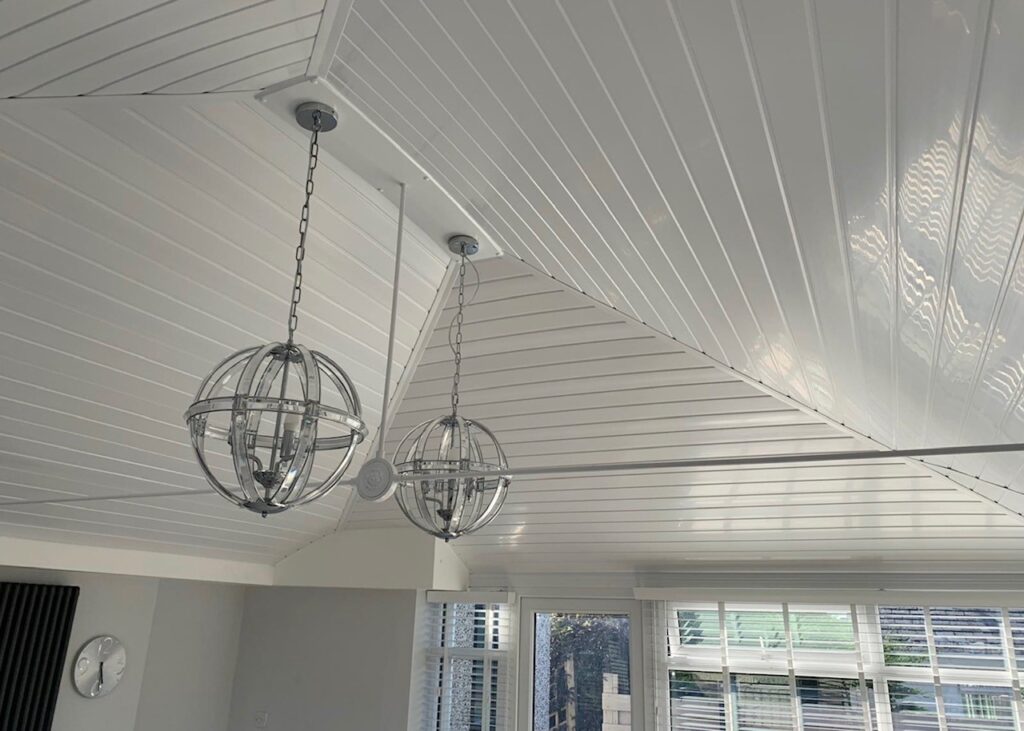 What if I have lighting fixtures in my conservatory?
The roof insulation will only take up around 2 inches of roof space, and we will replace any fan or light fitting after the installation has been completed.
During the installation of conservatory insulation, timber and existing glazing bars are used to make it a more efficient process. You can find out more about the finish by visiting us here.